Wednesday, July 27, 2016
∞
Follow my blog with Bloglovin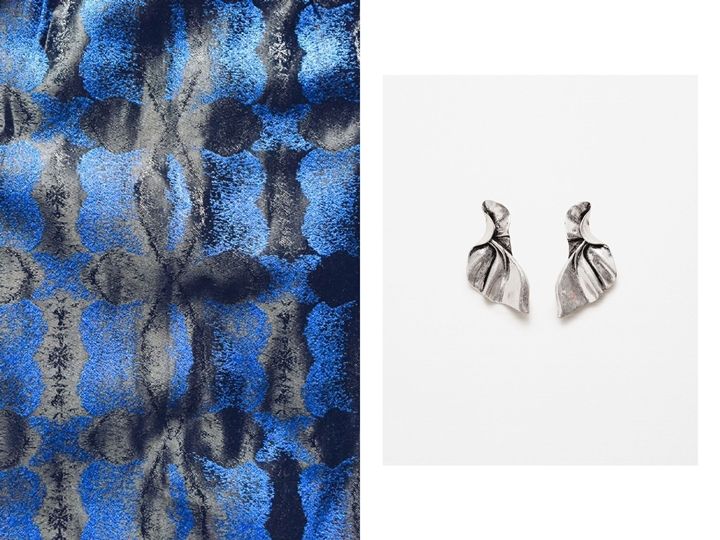 Words: Aisha K.
Photos: Aisha K., Ariff
Bag by Pedro; Caramello Stay All Day Liquid Lipstick by Stila;
Elise Lash 7154 by The Armoire; Kurung Rendang by Woo/Fiziwoo for Zalora;
Twisted-Effect Earrings by ZARA;
Having become one of many sought after designers in Malaysian fashion industry today, as always, Fiziwoo never cease to impress us collection after collection. This year, Fiziwoo's ready-to-wear capsule collection was inspired from stories told by their parents during childhood, thus forming an exciting hybrid of curated vintage sentiments and the contemporary. Sleek silhouettes, structured capes with names of each design mimicking the nostalgic allure of actual raya delicacies like dodol (a sweet confection), lemang (glutinous rice), pineapple tarts, rempeyek (a deep-fried cracker), and semperit (otherwise known as 'dahlia cookies'). Witty indeed huh!

Last year, I went really traditional with this

kebaya nyonya

I got from Shah Alam. In fact, I got to don it again this year and keep Eid real with

this one

. I've always loved anything that has incredible attention to details and I know I can rely on Fiziwoo to always cater me that.
Extremely filled with gratitude that I got to experience Ramadan and embrace the spirit of Raya again this year and while this self still feels the slight inadequacy of giving my all, I do hope that we meet the month of towering blessings again. Insya'Allah.

Selamat Hari Raya!
Labels: Bag, Earrings, Fiziwoo, Lace, Lipstick, Outfit, Pedro, Raya, Stila, Zalora, Zara