Wednesday, August 20, 2014
∞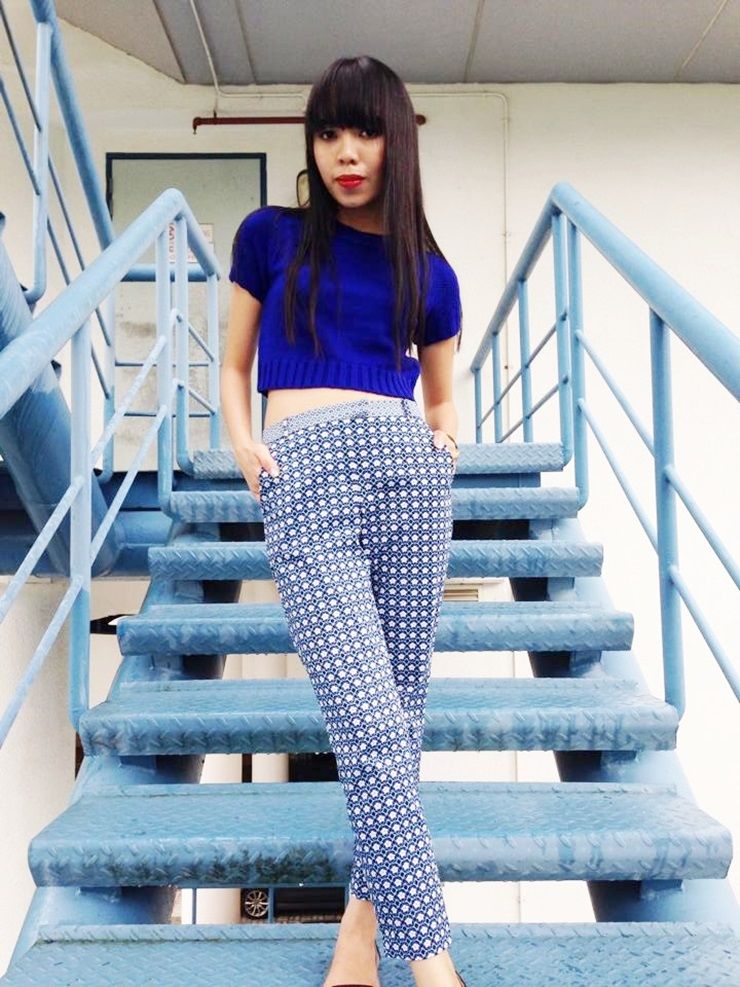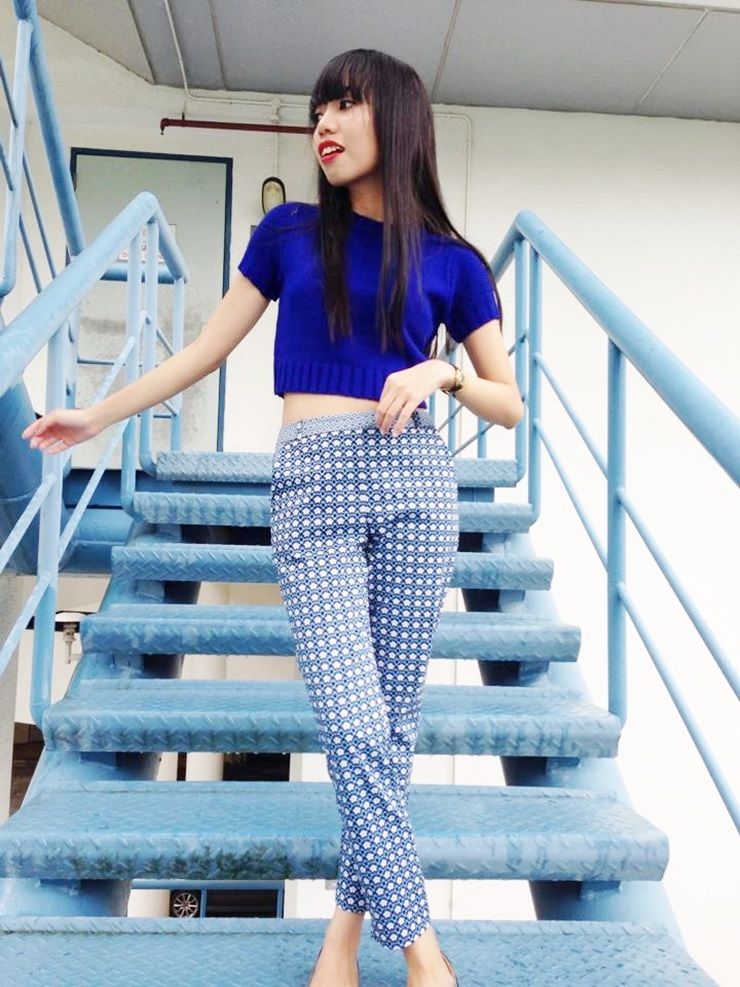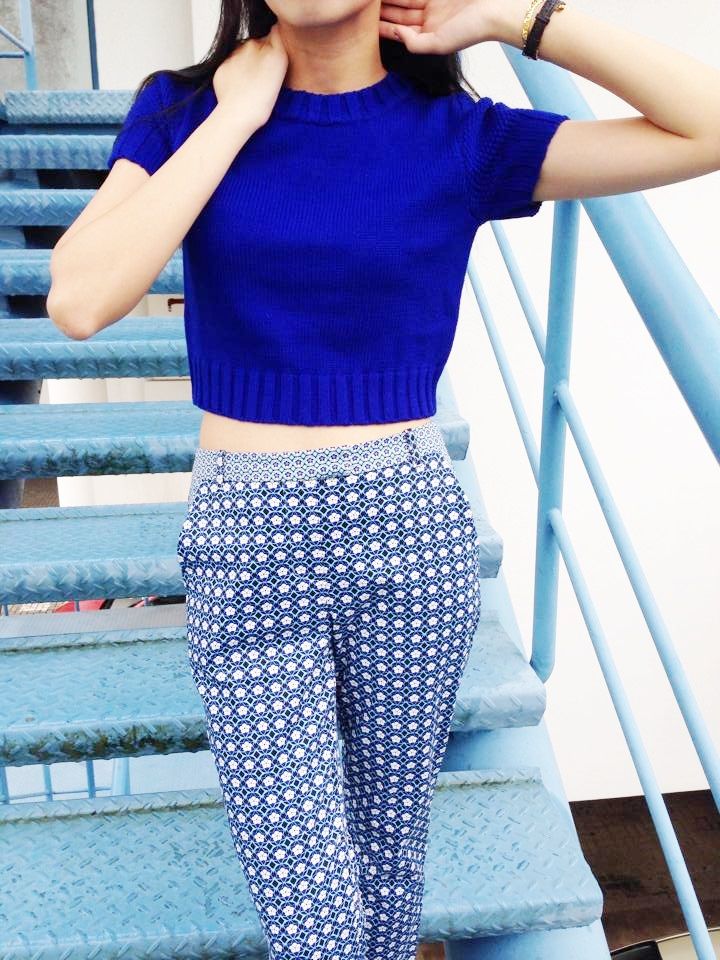 "I like being a woman, even in a man's world. After all, men can't wear dresses, but we can wear the pants."
Donning the cobalt blue in my current Fall favourites - slim fitting trousers and luxe knits during my last week of internship. (My deepest gratitude to everyone I came in contact with in SIMTech.) Given Singapore's highly undesirable weather, it was one of those chilly days where it was cool enough to break out this cropped knit top, yet still warm enough to get away slightly bare midriff.

Guess who is currently assuming the role of a "Fashion Coordinator" at Topman? Come visit!
Labels: Cobalt, LoveBonito, Outfit, Prints, Topshop