Friday, July 18, 2014
∞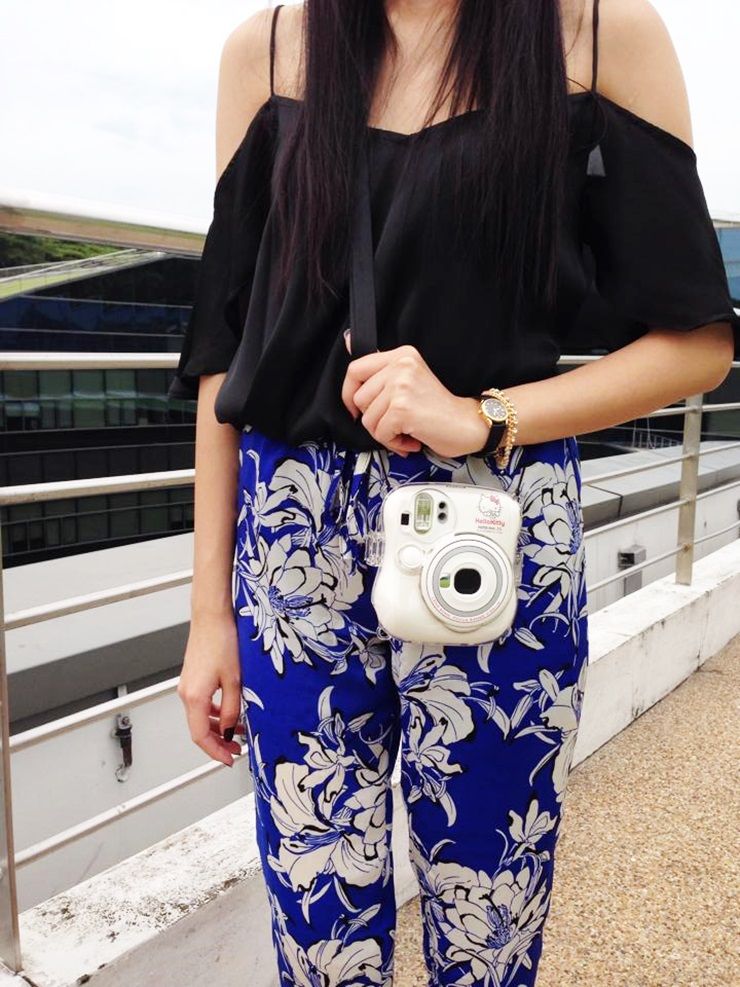 What is my ultimate trusted resource for everyday chic style, you'd ask? My sleek asymmetrical d'orsay flats - one I am guilty for reaching again and again, other than my soft-metallic flat sandals. I love how the transparent details create an illusion of a long line, and as we all know florals are #1 print for Summer, d'orsay flats are a Summer essential too!

If it doesn't hurt to indulge in a bit of wordplay, so does revealing some skin. I decided to pierce the look together by pairing this Summer blooms along with a satin cold shoulder top.

I have quite a bit of surprise in store just for you guys! Excited?
Style Tip: Choose the ones with transparent details to add a modern touch to your Summer looks.
Labels: Floral, Outfit, TheEditorsMarket