Saturday, May 24, 2014
∞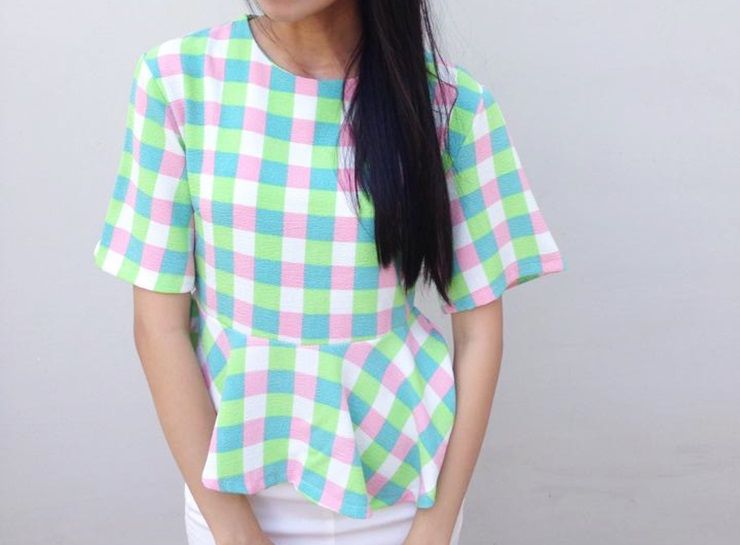 Just last weekend, I was at Mod Kebaya checking out their 2014/2015 collection. I can't wait to reveal to you what I personally picked out for Hari Raya this year. Just a hint though - think bold monochromes with a pop of emerald, sheer sleeves and layered organza.

I apologize for the undefined hiatus time and again. Down to my last six weeks of internship. I have never regretted turning down my interview with Robe Raiders. (Or maybe I do?) But I have been exposed to doing different types of media - both print and web. One of the most challenging task yet was to design an infographic in 3D. What?!

Anyway, what is your take on this? I love how the uneven draped panel flatters my waistline.
Mod Kebaya
Golden LandMark Shopping Centre
#01-09 Singapore 188061
Tel: (+65) 6298 2243
Labels: Checkered, Gingham, ModParade, Outfit, Peplum, Zara