Saturday, February 22, 2014
∞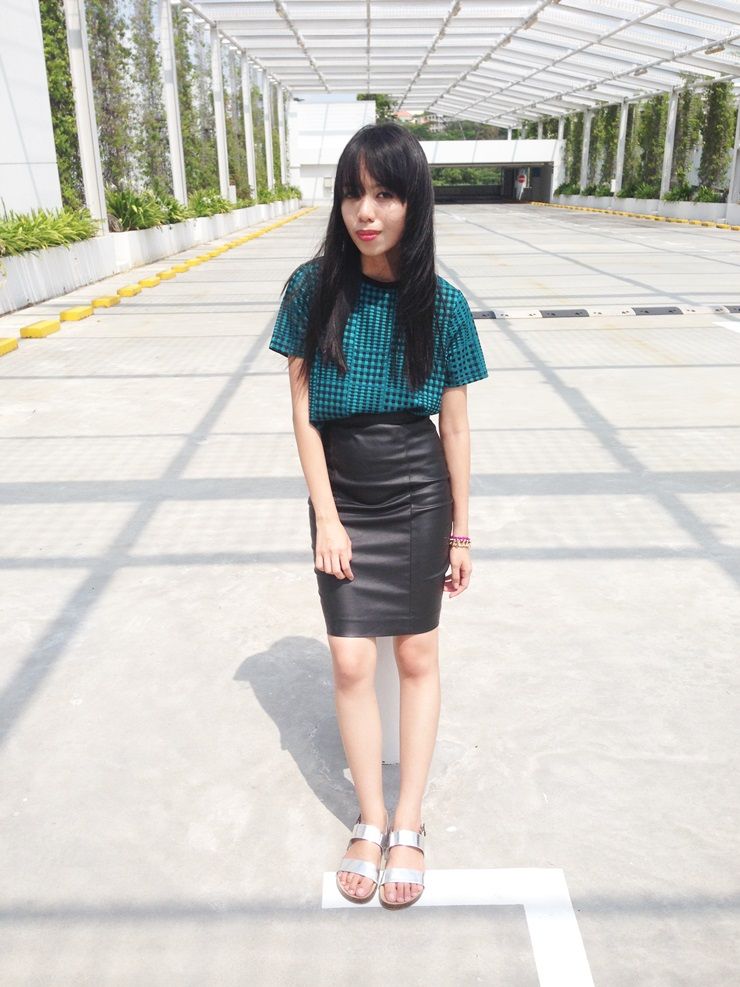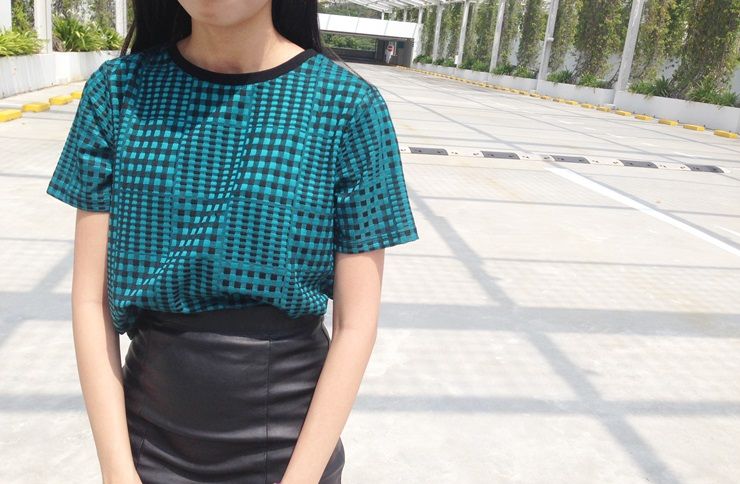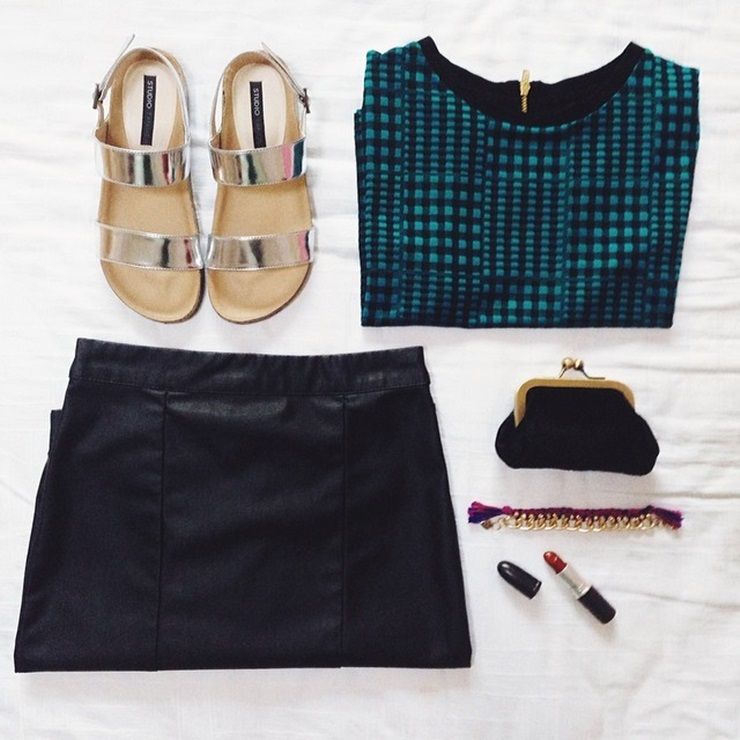 (On me: Gingham Jacquard Tee c/o TopShop, Leather Pencil Skirt c/o TopShop, Silver Sandals c/o TANGS Studio - similar here)
Before I begin, I have to confess that this fresh pair of soft metallic flat sandals was bought at a steal. A similar pair elsewhere would probably cost a whooping $100+, but I got mine at half price! (around $20-ish after discount)

Gone are the days when leather was reserved for tough, biker inspired outfits. It is so versatile, it's got almost everyone investing in it now. I decided to play with Gingham prints on mine.

'Gingham' Style Tip: Achieve a corporate look with small checks or tone your look down with the more colourful options.
And today marks the last of my sophomore year..
Labels: Gingham, Leather, Outfit