Wednesday, April 3, 2013
∞
"I'm at the platform; at Lakeside already. Same place."

First cabin towards Jurong East.
We met as early as 10 a.m, and headed for the first on our itinerary - the S.E.A (South East Asia) Aquarium! *bloop bloop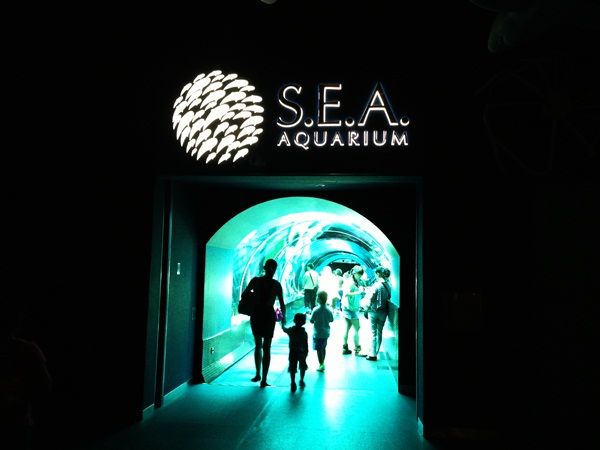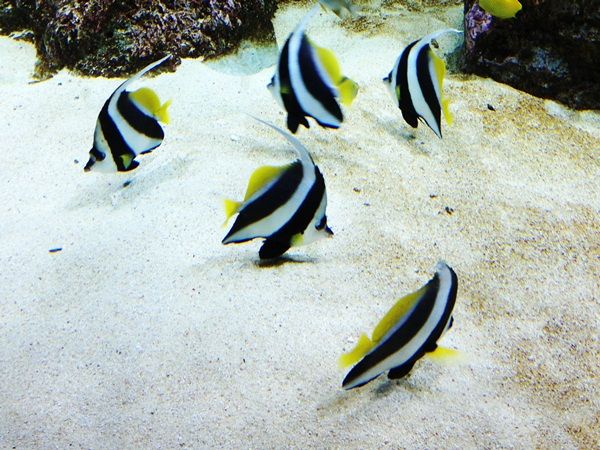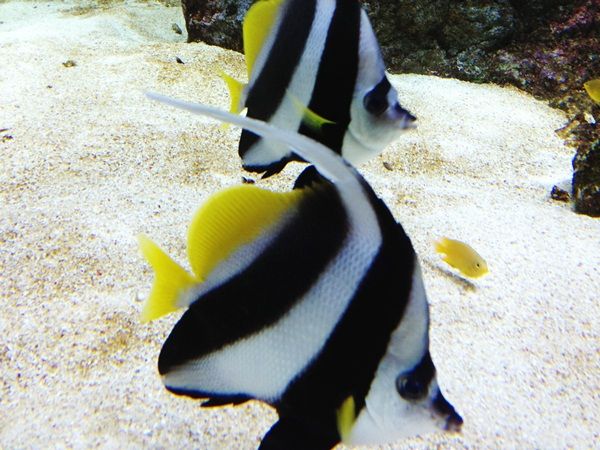 Heniochus Acuminatus.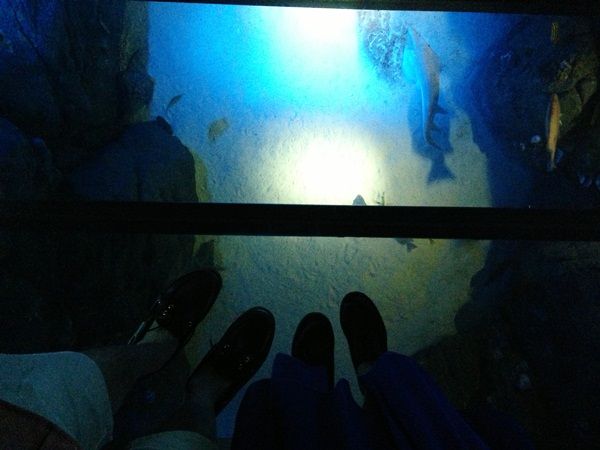 Stepping on these glass flooring, it was akin to being underwater. And as I watched the marine life in all its glory, I felt almost like an intruder.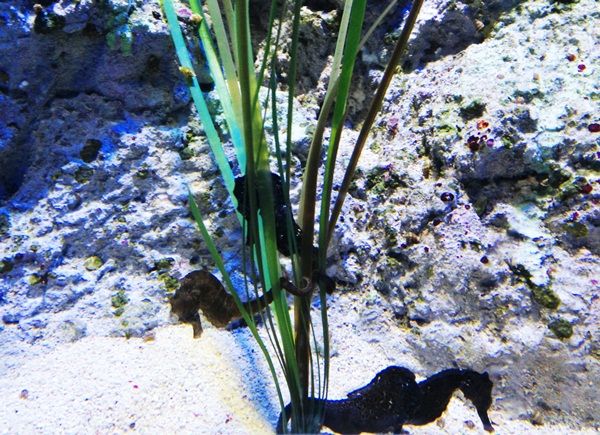 The Black Seahorse(s).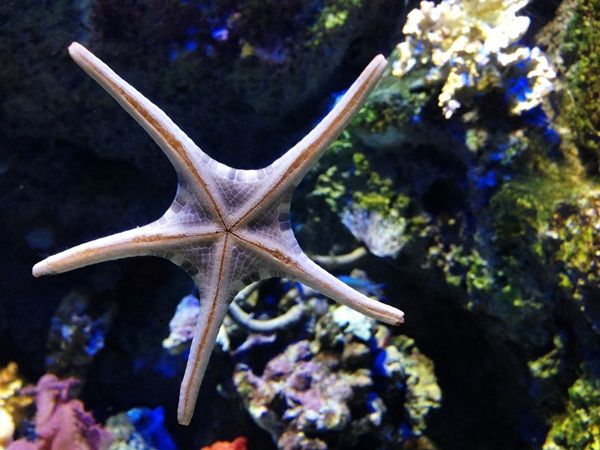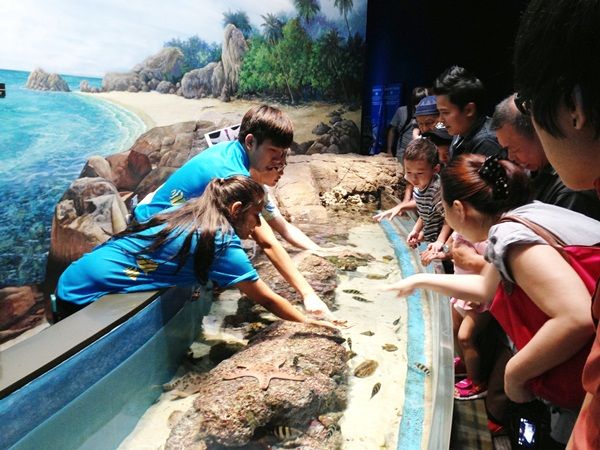 Here, at the Discovery Touch Pool, we get to have a tactile feel of the knobbly sea star. We thought we'd come back after a round in the S.E.A Aquarium should time permits. Hoping the crowd would also subside by then. But it was eating into our lunch time, and we were too famished. So, we dismissed the idea.


Then, came my favorite section -
Blobs of floating jellyfishes!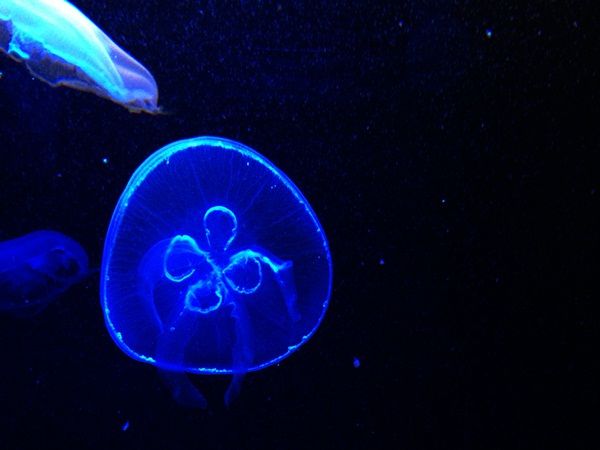 Aurelia Aurita.
It is rare for these "moon jellies" to live more than about six months in the wild unless they are cared for in public aquariums.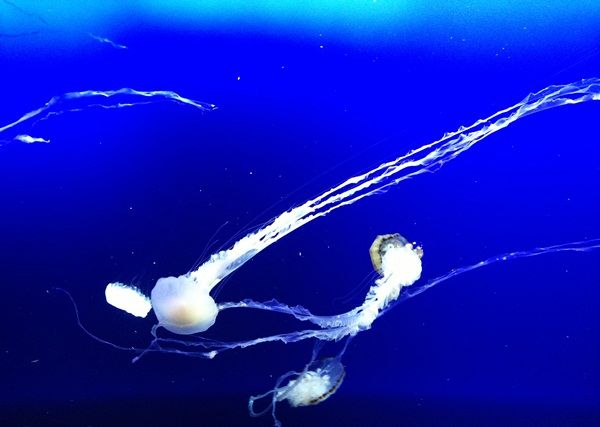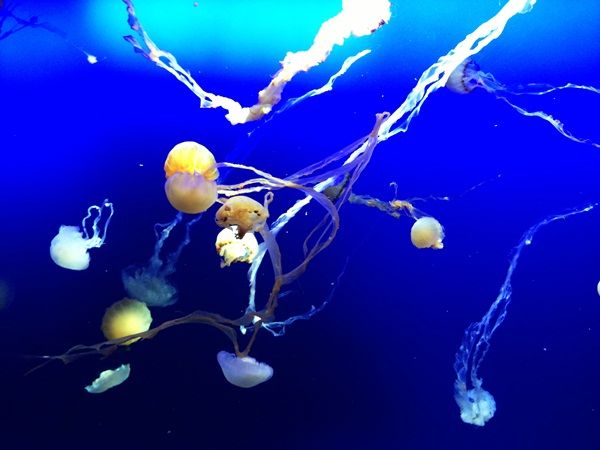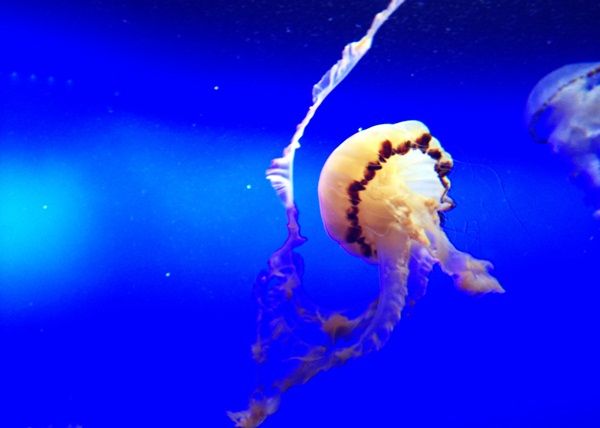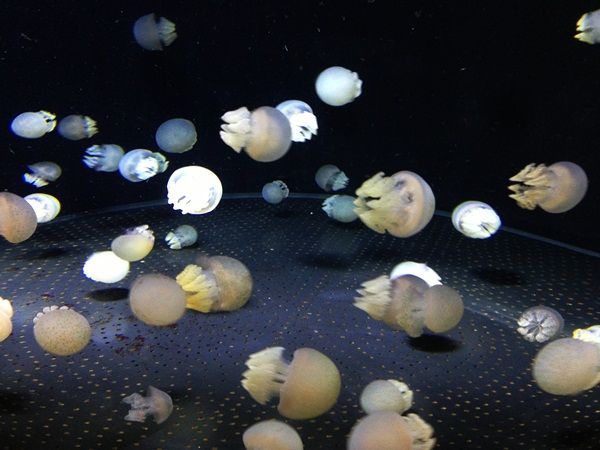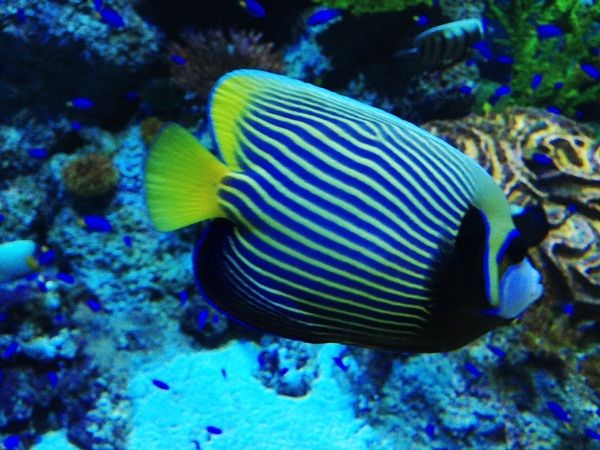 Emperor Angelfish.
Giant Spider Crab.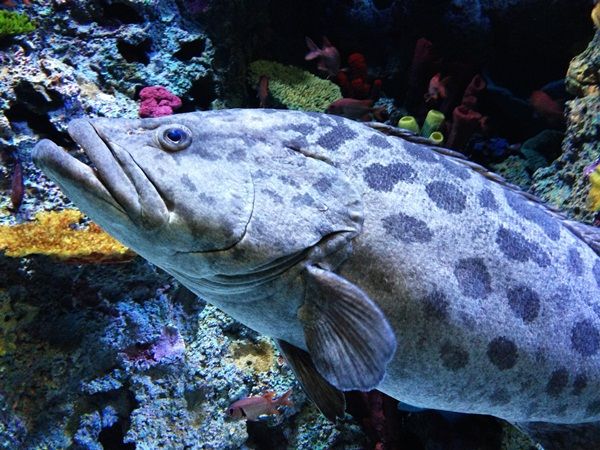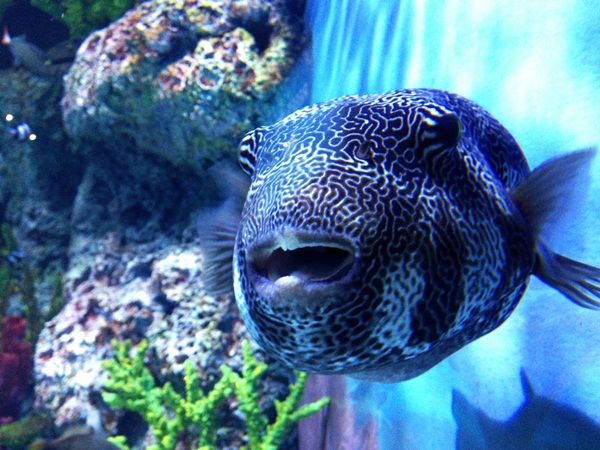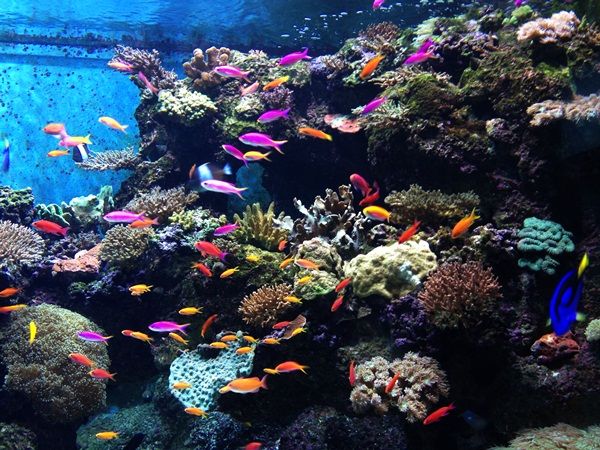 School of Fishes.
Sea Urchin.
According to Wayne, the Japanese love sea urchins!
This little round thing with sharp spines, (their sex organ especially) considered a delicacy to the Japanese; eaten as sushi called "Uni".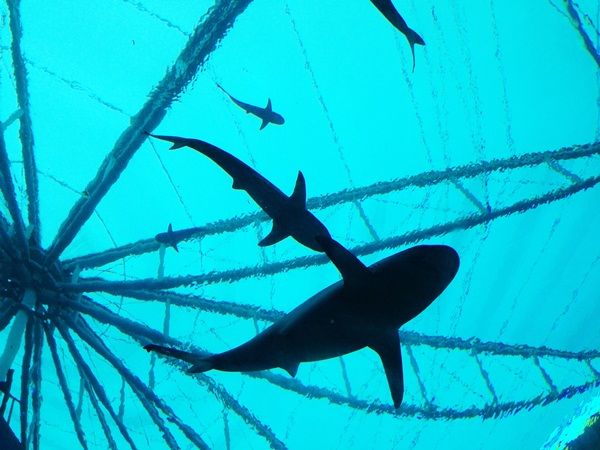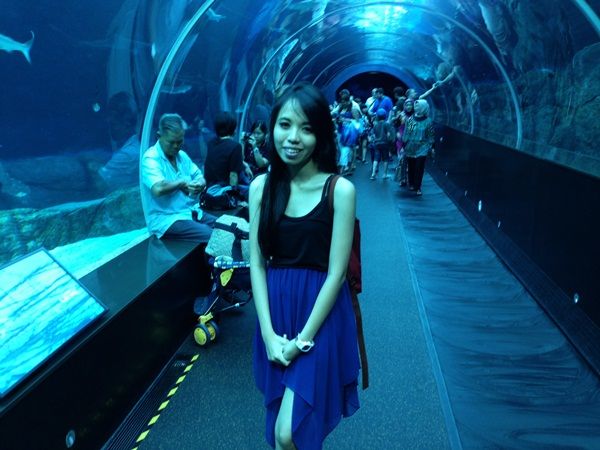 We proceeded to buy tickets for G.I Joe: Retaliation; the 3:10 p.m show before dining in at Sakae Sushi, Harbourfront for lunch.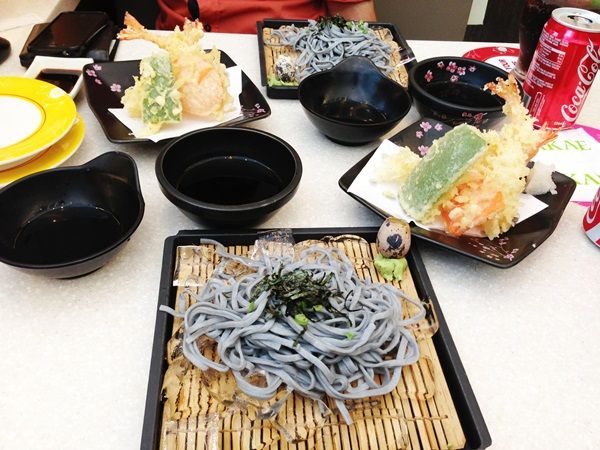 Tenzaru Sumi Udon.
(mixed tempura charcoal udon.)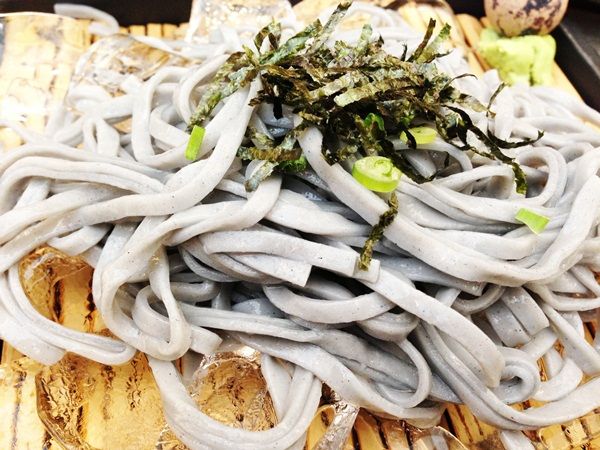 Tenzaru Sumi Udon. (Close-Up)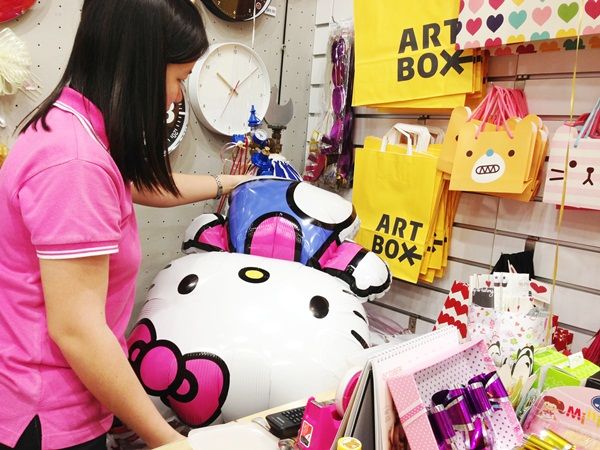 Unlike my constant lust for mangoes, I have a mild obsession for Hello Kitty. The design I was initially eyeing on (consisting only of Hello Kitty's face) was out-of-stock. I didn't want her body. (Okay, that sounded wrong.
) I don't know if you do realize this, but Hello Kitty's head is bigger than her body.

Let's do the Math.
A full Hello Kitty cost $16.90. Her face alone cost $7.90.
$16.90 - $7.90 = $9.00 (An additional $9.00 for her bloody bodaaaaay.....)

But I love you still, Wayne.

The lady at Art Box was terribly kind. She didn't mind me leaving my Hello Kitty helium balloon with her, and only collect it at my desired time. She makes a good balloon nanny. I like her. But I hate her because I assume she pumped in too much helium, causing it to last no more than a day.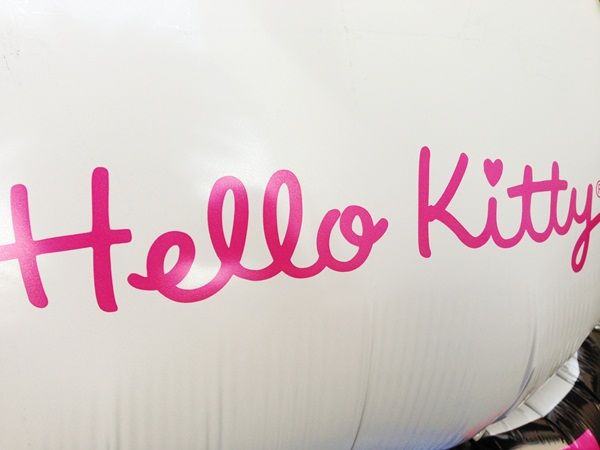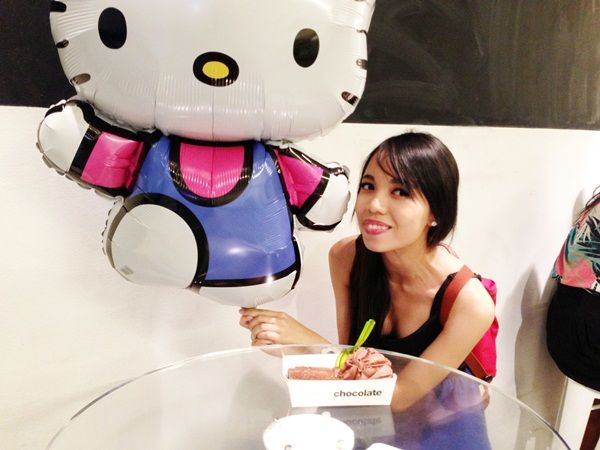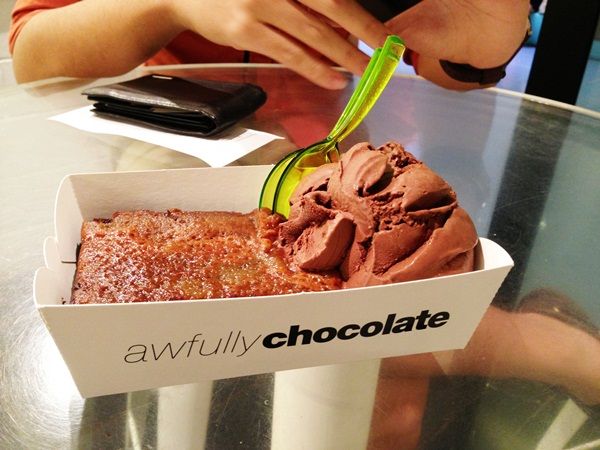 Salted Butterscotch Brownie.
(topped with ice-cream)
Killed time at awfully chocolate. I like how the taste of this combination resonates in the back of my throat, but I have to warn you. Indulging in it too much will give one a sore throat.
My readers are probably wondering why is it that my life, or rather my blog post(s) revolves a lot around him.

For some inexplicable reason, we each will meet someone we feel more connected to than we have been with anyone else. For there is nothing more nice; there is nothing much worser than me as his vice, and him as my versa.
Thank you for the a-week-in-advance birthday celebration.