Wednesday, March 6, 2013
∞
Wanderlust
- noun
1. a strong, innate desire to rove or travel about.

A German word for a feeling which I believe we each all have buried somewhere inside of us. Labeling oneself as a 'wanderlust' does not necessarily mean you always have to be travelling, or travelling abroad. Simply instead
, a feeling that draws me, in particular, to new adventures.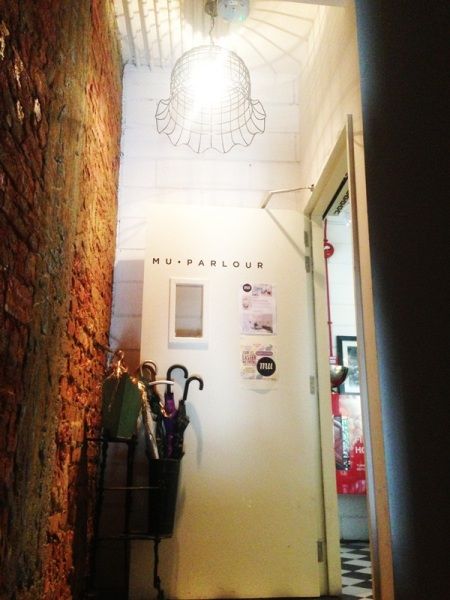 Tucked in the heart of Holland Village, I decided to bring Wayne to someplace new for brunch. (MU Parlour is easy to miss if you aren't actually paying special attention to the shops located on the second floor.) We walked to the other end of Lorong Mambong and back again, only to find out we missed it.
Victorian-styled white teak furniture. White bare bricked walls. Black-and-white checkered tiles juxtaposed with pieces of bright red English chairs, and wooden shelves that fashions a minimalistic aura enhanced by sunlight - brings about an Alfresco dining without the heat.

The elaborate play of three colors wormed its way into our hearts. How can anyone not be captivated by an interior of what seemed to be rustic and old, but ultimately charming?!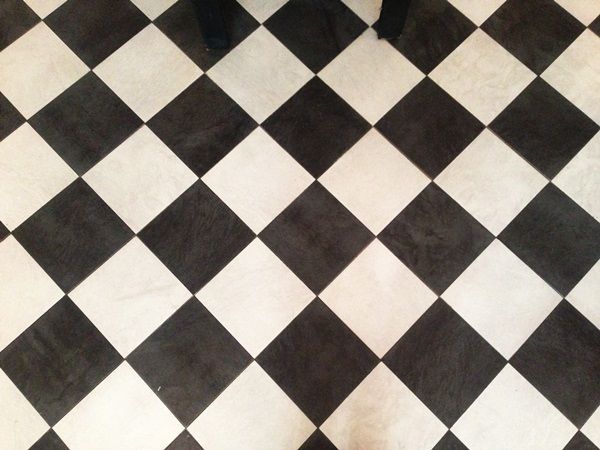 Black-and-White Checkered Tiles.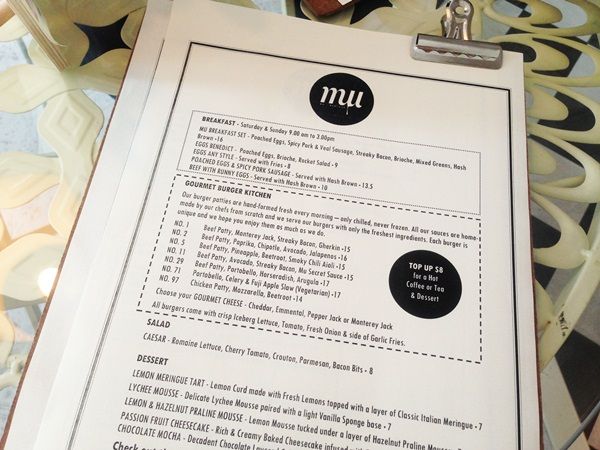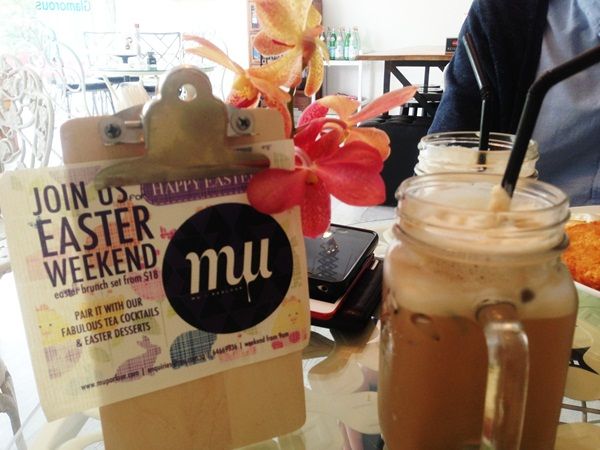 We pad down our stomach with...
Eggs Benedict
- Poached Eggs, Brioche, Rocket Salad.

It was reaaaaally good.
Eggs Benedict. (Close-Up)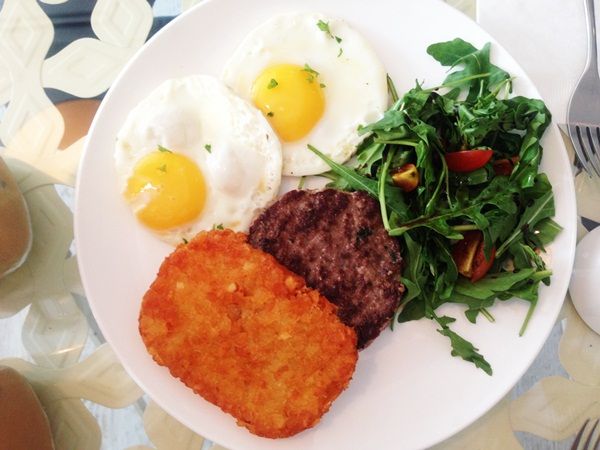 Beef with Runny Eggs
- Served with Hash Brown.
Beef with Runny Eggs. (Close-Up)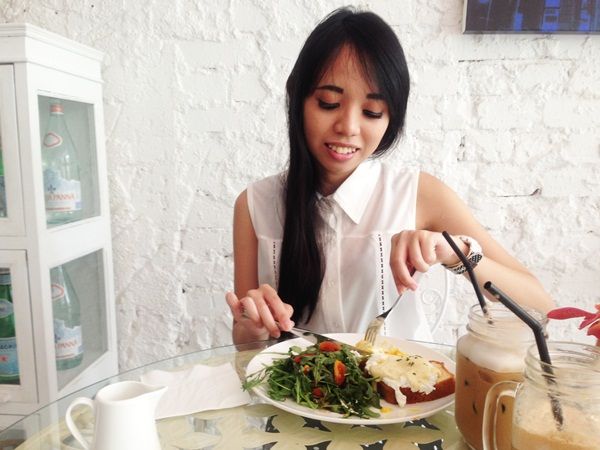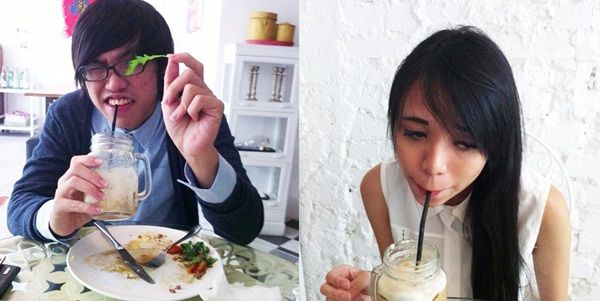 He insisted I eat up my greens before we leave, but of course, I didn't. So, he went on with his
'grandfather' story about them as according to the picture on the left! Haha!
We spent the rest of the day thrawling the several floors of Vivo. I assume for this Spring 2013 Collection, it is all about bold stripes and polka dots.

Polka dots is a classic print up till today. It never loses its edge. Never. And as far as I know, it graced the gowns of popular female celebrities from Marilyn Monroe to Elizabeth Taylor. Then, it was a staple for Lucille Ball's wardrobe. And now, it is a favorite motif among many designers especially Yayoi Kusama. (You can't be my friend if you don't know Yayoi Kusama. I loveeeee her! She is an inspiration!)
'YAY' or 'NAY'?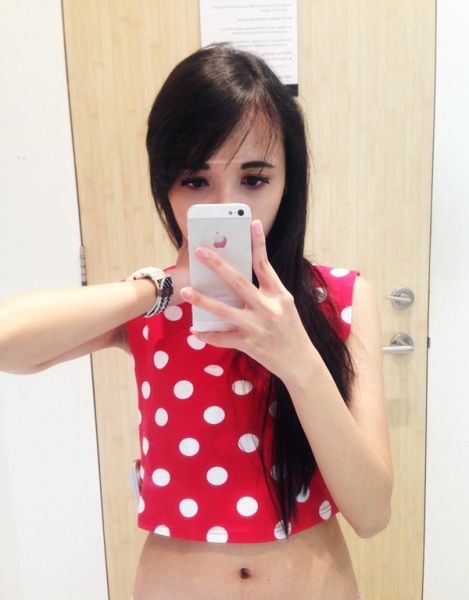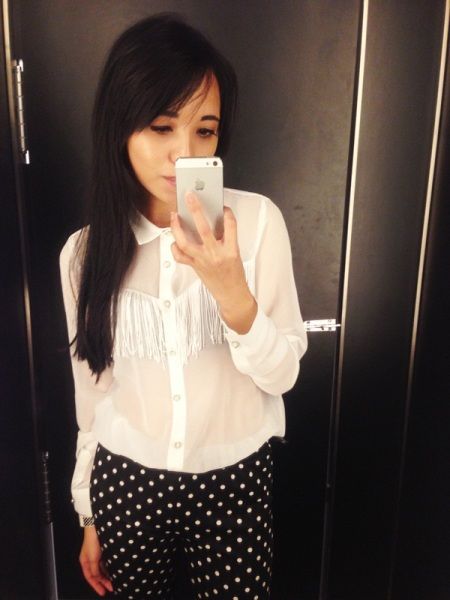 Took away Coffee Beans, and headed for the rooftop. There is, after all, so much shopping one can do.
Dark clouds covering up the sky, and the teletubbies each say goodbye again...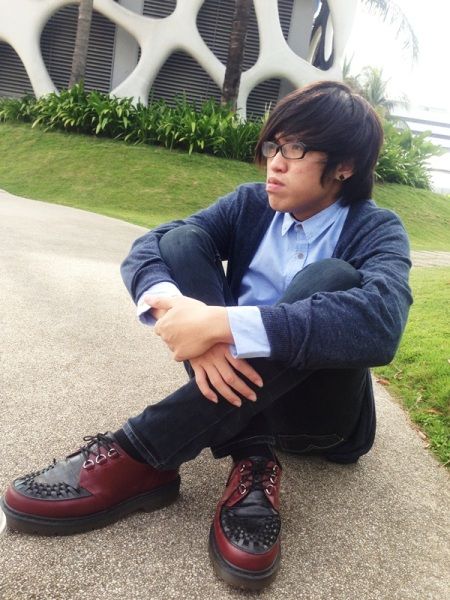 To all the good times, and counting.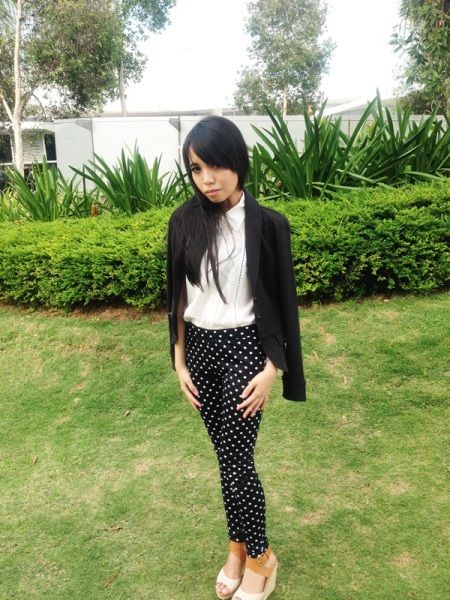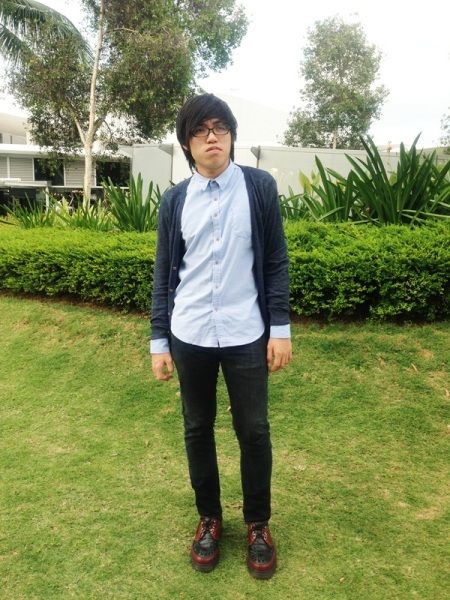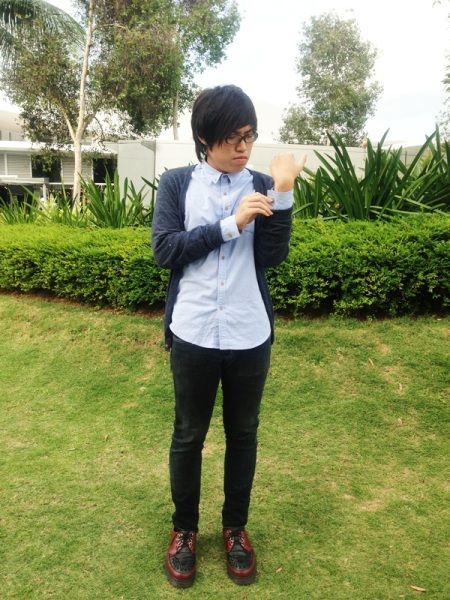 Honestly, I wasn't at all disappointed knowing I didn't buy anything, but I was more than happy for Wayne for he finally bought his pair of Sperry!
Thank you for today.

On a side note, if you weren't aware, I am in the midst of creating, and launching shopboxnlocks. I will most certainly keep you guys on the loop about it.
MU Parlour
16A Lorong Mambong
Holland Village
Tel: +65 6466 9336
Daily: 10 a.m - 11 p.m