Tuesday, February 19, 2013
∞
Parallel lines have a lot in common, but they never meet. Ever. You might think that is sad. But every other pair of lines meets once, and then drifts apart forever. Which is pretty sad too. Just like people, they come and go. But there is however, always one person you can invest your happiness and trust in. There is, however, one person you are certain you can rely on for a very long time; through thick and thin.

He picked me up at Coffee Beans. Hopped in a cab. A pinch of disappointment because I was so ready to feast on snow crabs at Kushin Bo, but we found out the snow crabs were only available for dinner, at around six. So, Fish & Co it was, for lunch!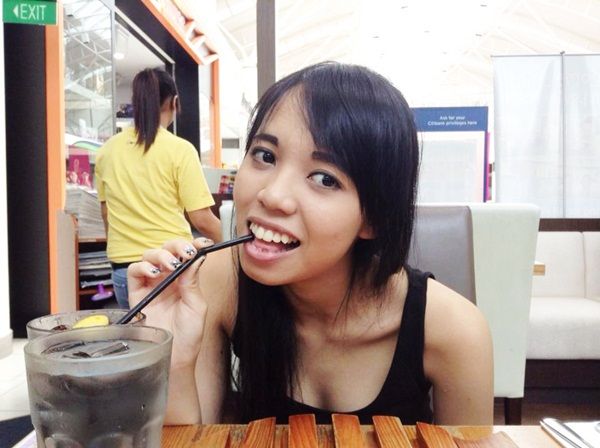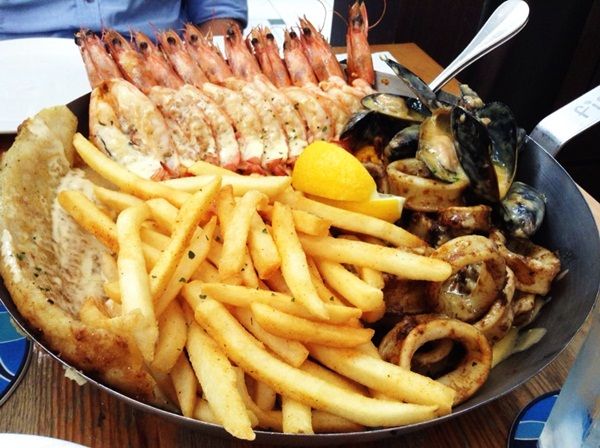 Seafood Platter for 2
(Tiger prawns, dory fillet, and calamari coupled with blue mussels in garlic lemon butter sauce, all served in a bed of Paella rice and chips.)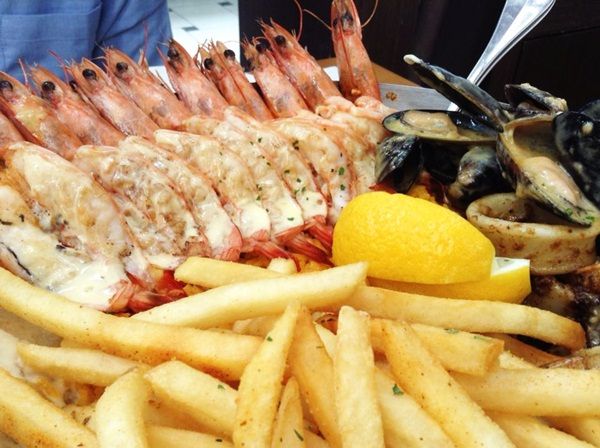 By the way, I was experimenting with the iPod 5 when these pictures were taken.