Wednesday, January 11, 2012
∞
So much of a friendship is like a love affair - the novelty and sparkle wearing down at the edges to become something comfortable and predictable, like the cardigan you take out of your drawer on a rainy Sunday because you need to surround yourself with something cozy and familiar. It has been over a year since I last sat down over a meal with my best friend. Currently in her sophomore year in Pioneer Junior College (along with my positive thoughts and prayers she will do well for her A'levels) while here I am, awaiting for my admission into either a polytechnic or an Art college. On a side note, I did a-okay for my O'levels this time round (not intending on revealing how many points I got but much better as compared to last year) Thank you to the very few of you who reassured me again and again that everything will be fine when I thought I had 'aneurysm' - the only word I was only able to hold on to, in a sea of feelings as I breathlessly counted down to Monday. But anyway..

We decided to dine in at Manhattan Fish Market for lunch at Plaza Singapura (rather impromptu) because I initially suggested on trying out something new - Strictly Pancakes.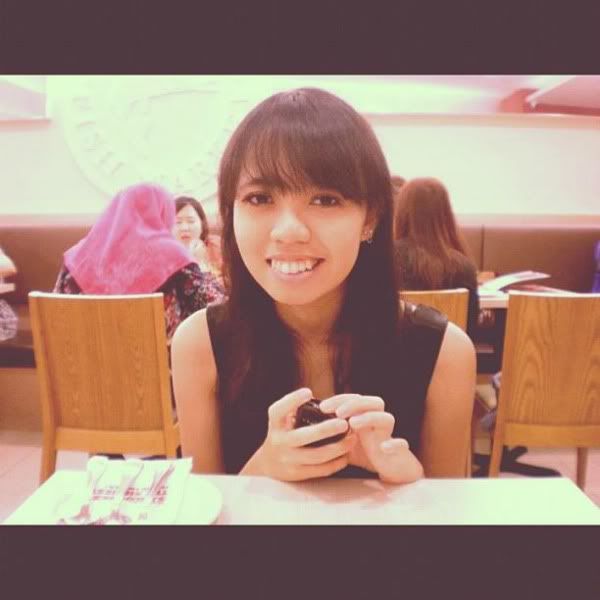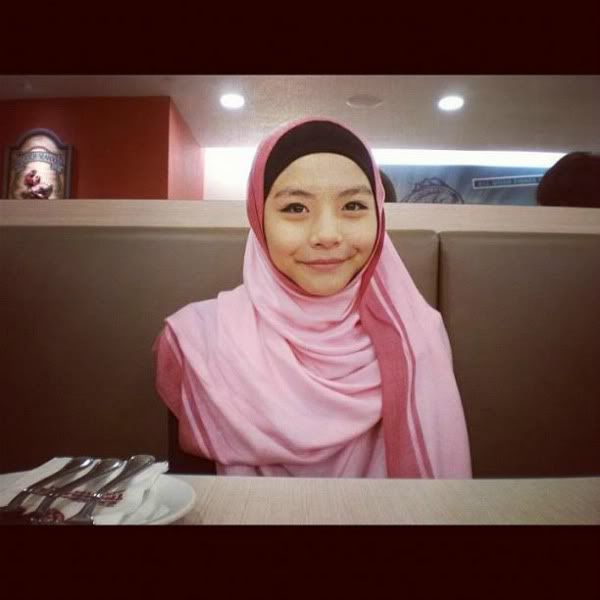 I thought she looked really good in hijab! And well you know, here is generally what your girl friends do for you - they provide the reality check. They tell you the truth because you need to hear it, but it doesn't alter the bond between you (like when I told her she still had some sauce on the sides of her mouth! ehehehe)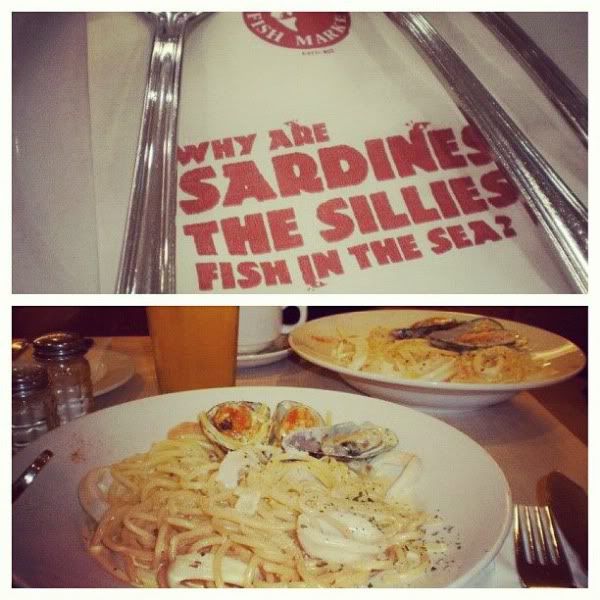 Roamed about town aimlessly aftermath until we finally called it a day!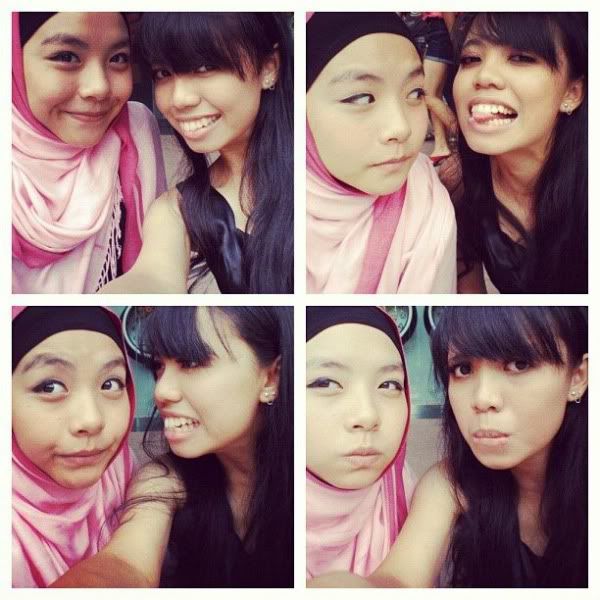 6-years-going-on-7 and counting.. I LOVE YOU, BFF!!! MWAHHHHH

(Source: Olympus camera / iPod Touch / instagram / Pic Stitch)