Wednesday, January 5, 2011
∞
Given our mutual interest in Pompeii - Life in a Roman Town, we decided to check out the exhibition itself at the National Museum, after having submerged ourselves in a scrumptious meal at SMU's subway. It took me a minute or two to figure out where exactly was I as I roamed about the streets of Bras Basah until I was certain enough my sense of direction was well.. poor. So then, I splurged five bucks on a cab fare when honestly, it wouldn't have been necessary have I not lost my way. Kimberly offered to claim my cab fare instead. Such a kind gesture but I neglected it either way. Why? It was unecessary on her part since I was the one who got lost here, hello? Haha.

Exhibition's free by the way (provided you've brought your student pass along with you). Else then, paying 12 bucks for an exhibition alone, really isn't worth. The lady at the reception was initially unconvinced on Kimberly's part when she decided to close one eye and gave her the green light with a rather confusing smile.

I could maybe share a brief summary on what Pompeii was entirely about..

It was lunch time in the ancient Italian city of Pompeii. Vesuvius, the nearby volcano, was about to begin nineteen hours of spectacular eruptions. About 20 000 people lived in the 600 year-old town. All could have escaped since there had been time to flee. But in 79 A.D, no one recognized the inherent danger of the mountain's warnings. By the time Vesuvius stopped belching poisonous gas, the bustling city of Pompeii was silent, completely buried by volcanic ash and debris. It remained silent for seventeen hundred years.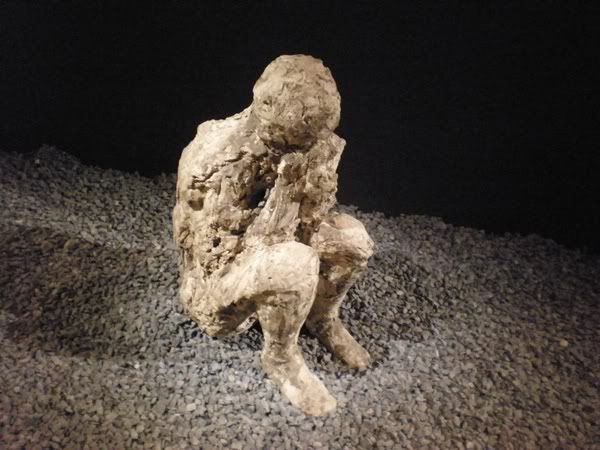 Nothing standing in its way survived. This was what happened.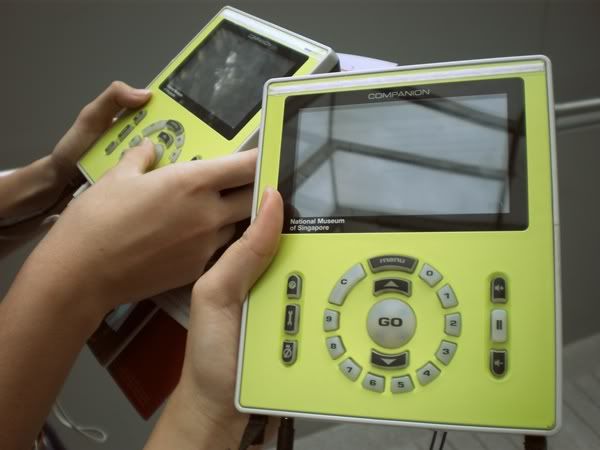 We then proceeded to another exhibition with a rather weird looking gadget in hand.
Meet Kimberly.