Friday, December 3, 2010
∞
My body is broken (not literally broken but very lethargic) and I just want to listen to silence. No music from the stereo. No conversation. Just lovely silence. Silence to think about the past two months and perhaps a little further. All day long thoughts are collected and as I lie in bed, typing this whole thing out, they are rearranged and settled. I've been thinking about the Fashion Show in which I intended to throw as a fundraiser for cancer patients some time end of this month. Even before having to sit for my O'levels, I've detailed plans of how my 2-5 months of term break (temporary freedom, I would call it) should be spent. However easy it may seem to many, it isn't. The feeling I got when I initially got to know Hard Rock was willing to sponsor the venue, maybe even the food and that I was able to get MTV hosts like Utt, to host my show. I don't feel all excited anymore. I feel like I'm back to zero. Nothing. Why? You might ask. I don't know. Sigh, some dreams I have, at such a young age.

I had an appointment with Alexa, as early as ten this morning. It was worthless. I was glad I had Syaf as my company. Even so, it was last minute. To make things even worse, I had to tolerate the idea of walking uncomfortably as my left pair of heels broke.

Note to self:

Bring extra pair of shoes no matter what the circumstances! Argh.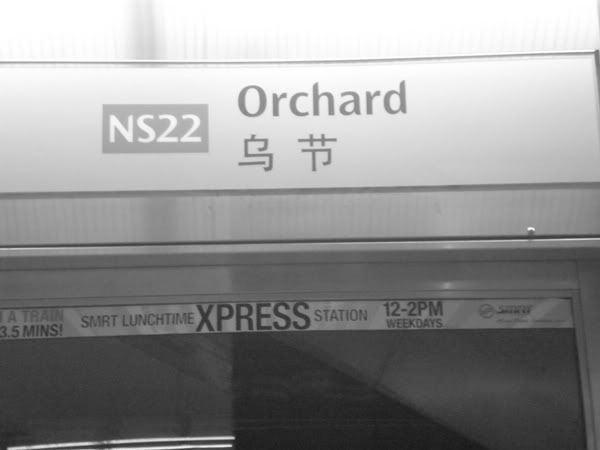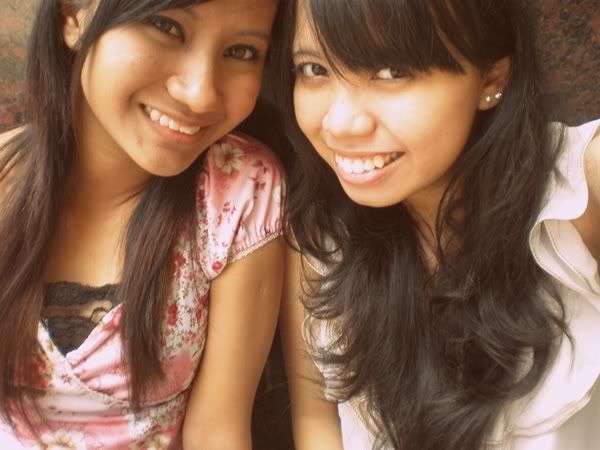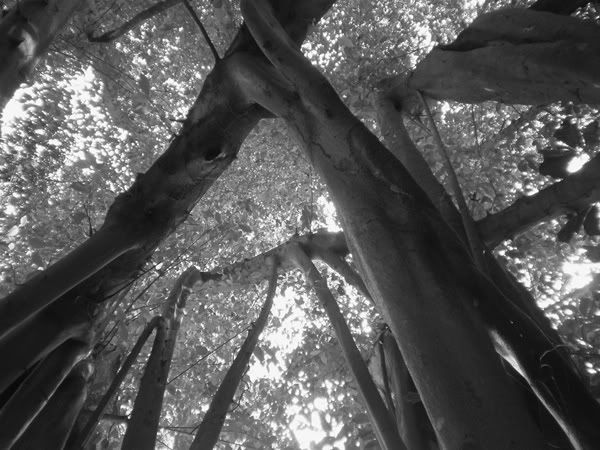 A tree in a tree in a tree. From the outside, it's one whole by itself but as you go around it, you'll find yourself in a mini circular maze. Best discovery evaaar!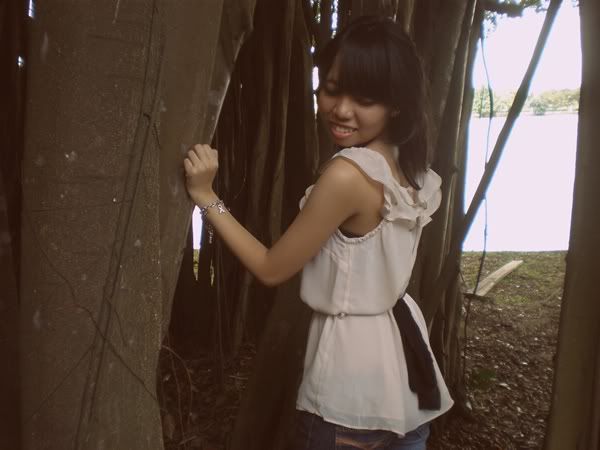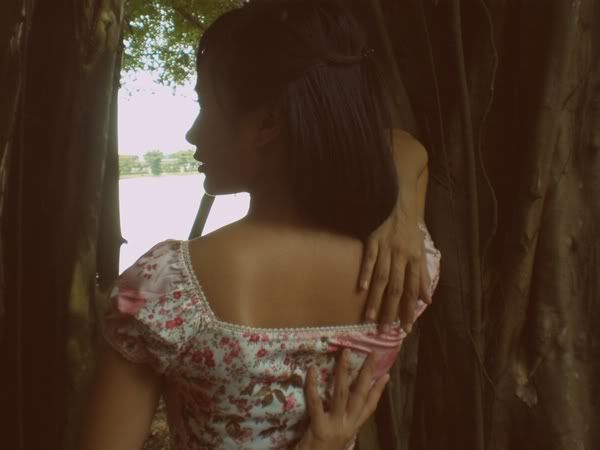 To my multiply site for before and after photos. I'll have them uploaded reaaal soon.