Tuesday, November 16, 2010
∞
It is hard to imagine how many people are a little more instrumental in my life. And I think of it now, like a reader flipping through novels read a long time ago, bringing me back to the days of when we were still freshmen. I've found that growing up can mean a lot of things, if it had not been for the people whom I've grown close with for the past four years or so. Do read on while I try to appreciate the people around me.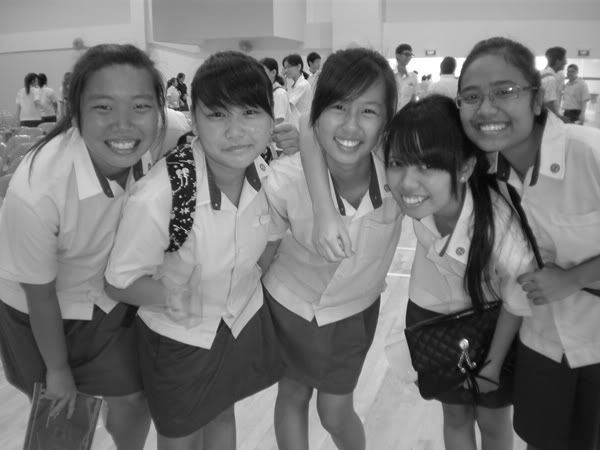 Suzanne >
To think that I've known you way back since Primary school, you're almost like my childhood friend. I wish we could have another session of horror movies and korean noodles again. I miss all of that!
Amanda Goh >
The girl with the hideous laugh! Hehehe.
Yun Hui >
Humairah >

I like the feeling of being pampered around you. How you would always have my food ordered over the Subway counter for me instead and how you would bring food for me during recess, that even at times going to the extent of feeding me. (I will certainly miss yo mama's nasi goreng! THE BEST I EVER TASTED!!) Sometimes I wonder how it is like for someone like you to always put up with my endless complains. I could say so much but thank you for always being so loyal and keeping it real with me. I love you!

Joseph >

Because I'm too used to calling you 'Josie', I think I shall stick with that for the rest of my life. Was it you the one who gave me my Japanese name?