Saturday, July 3, 2010
∞
We were greeted by a nice surprise in the afternoon. I could not contain my excitement when I saw Reis Haider running to our front gate, as he almost made his way to the living room without having to take his shoes off first. Hahaha! It was nice being able to catch up with Reis and family, who was from Abu Dhabi. They travel around alot, and for that, we don't get to meet Reis as often. Every few years once.
Little did I know, Reis loves flowers. Yellow daisies, to be exact. It took him awhile to adjust to his surrounding. Soon enough, we became bestfriends and every once in awhile Kak Mas or mom will say,
"Wah. Reis suka kakak la. Kakak dengan Reis dah jadi macam bestfriends!"
(Wah. Reis likes you. Both of you have become like bestfriends!) We clicked instantly. I see why I love kids now.
PLAIN ADORABLE!
I love how Reis hugged me during dinner with his oily fork, with his salivary hands all over my hair, and the way he leaned forward and babbled in my ears as I listened in eager. Or when he got so very restless by ten, and wanted me to carry him to watch the busy road by Coffeebean.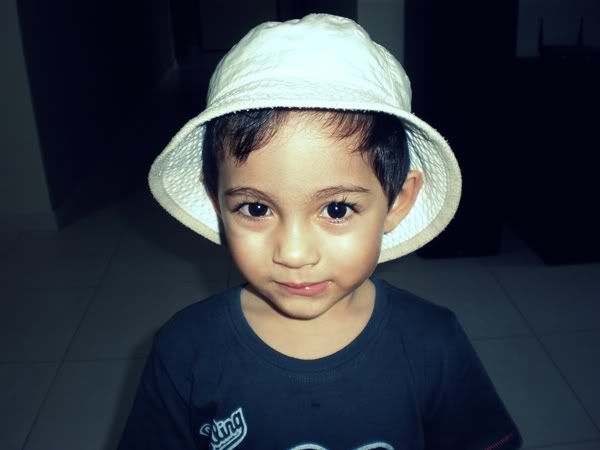 Meet Reis Haider, the tourist from Abu Dhabi, and family.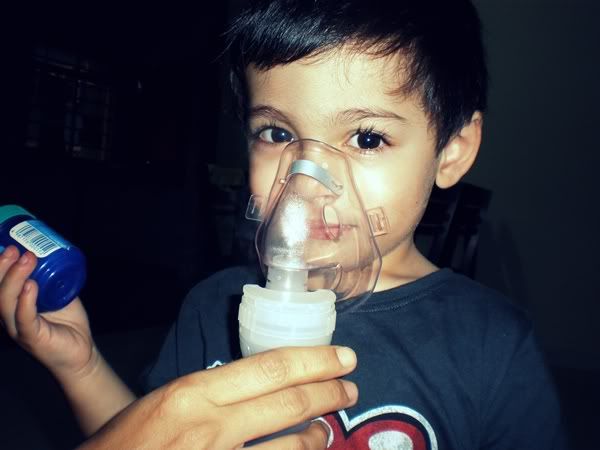 Being down with a really bad cough, he had to take medication just in case, it triggers his asthma. It ached a little, watching him inhale.
He loveees anything that swallows your gold coins!
Kak Mastura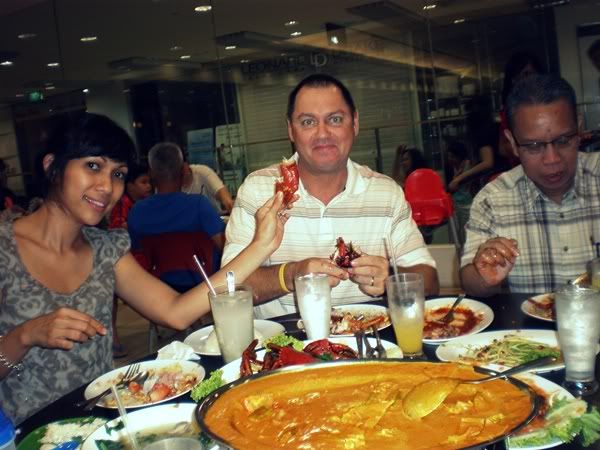 Uncle Hakim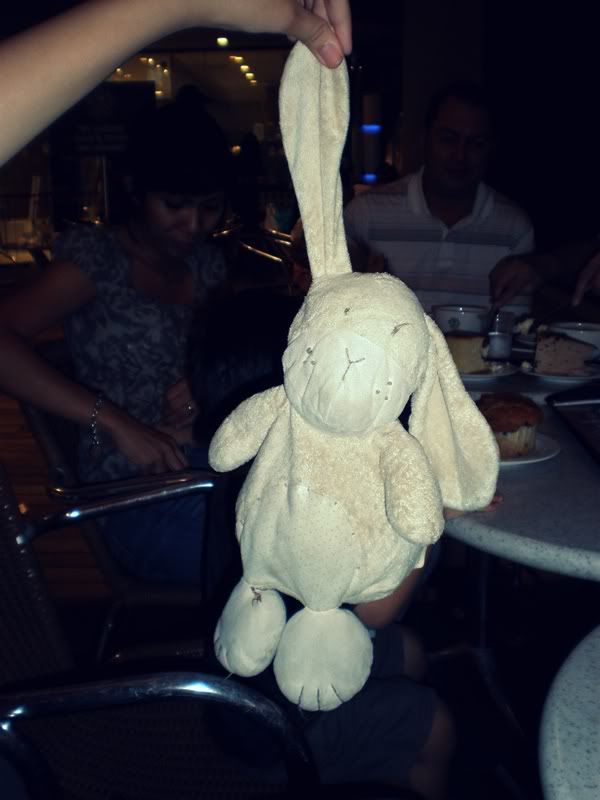 Meet Charlie, Reis's favourite bunny. He owns two charlies btw!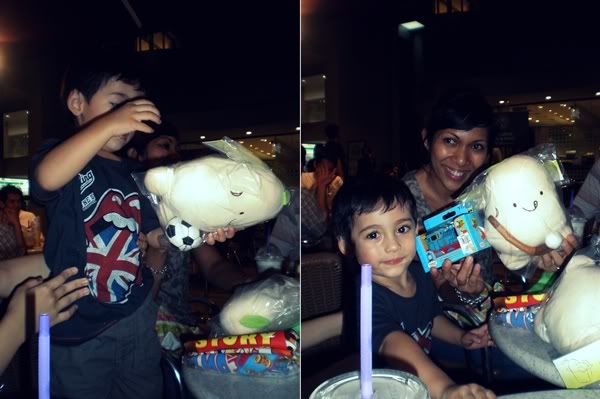 Aisha:
It's saddening to know Reis didn't want to let go of my hand earlier
Irwansha:
Don't wish to let go? Cut his hand then.
Aisha:
Haha bad aren't you. How to take care of kids if so?
Irwansha:
The wife looks after.
Aisha:
Wife looks after. What about the husband?
Irwansha:
The husband makes kids. Okay, kidding.