Friday, May 14, 2010
∞
GIRLS JUST WANNA HAVE FUN
Afternoons run for cover and full moons just wonder. What it looks like here on my morning side. My nimble fingers played the hangers like so many keys. The situation's always the same. All in which, it took me fifteen minutes to wash up and get out of my PJs, forty-five minutes to curl my hair (in which, didn't turn out exactly the way I wanted it to) and nearly two hours to get ready.

I settled down alone, opposite a boy of whom I stole a couple of glances from while waiting for bestfriend to pop up. Booked the tickets at Picturehouse and rushed to Plaza Singapura, to finally settle down at Ajisen Ramen (the second time) for quick lunch. We had our usual bowl of Seafood Ramen.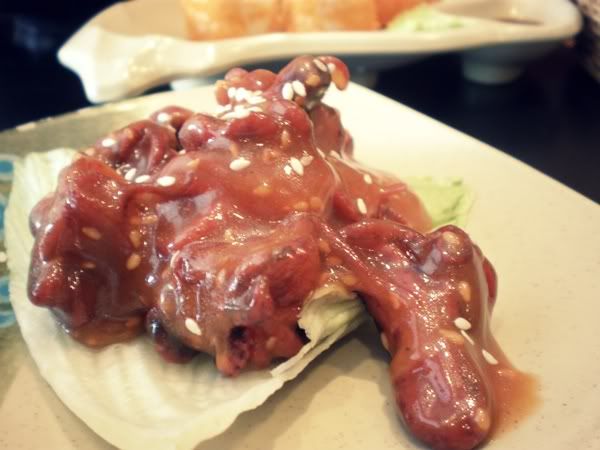 I somehow or rather failed to psycho my dear bestfriend, into trying the baby octupus. But, I shall try again the next time round. Teehee.