Saturday, April 24, 2010
∞
Normal, in our house, is like a blanket too short for a bed. Sometimes, it covers you just fine and other times, it leaves you cold and shaking, and worst of all, you never know which of two it is going to be. Everything have been of a 'female dog' of late. And that I've realised you don't need water to actually feel like you're drowning. ( If you get by what I mean ). All you need, is to lay under a heavy weight of assignments, with all that pressure pressing down on your shoulder, with a voice saying "You have got this much time left til O's". It suck. Sometimes, some part of me wish I was doing something different, like as if I've released my very own label or something, and when, for a millisecond, you get that wish, it's a miracle.

I dragged Yao Hui to head to SAM earlier today, with me when I initially planned on dragging munchkin instead but then, it got cancelled since he wasn't feeling so very well. Boy, was he late but he made it up by treating me to a meal at Macdonalds and cinnamon melts, later on Monday. Caryl, on the other hand, extended her invitation to me for a party over at her workplace in Newton. However, by the time we left SAM, it was already half past five. If not for all the walking, in wanting to dine in at Banquet, I would still be able to travel down to Newton.

I fell in love with Bon Appetit, the silkscreen on canvas, as well as Thousand Times Pain ( Installation with bees and needles ). Very beautiful art pieces. Like Yao Hui, it was certainly an overall artistic approach to me. Oh, not forgetting Jones Bridge!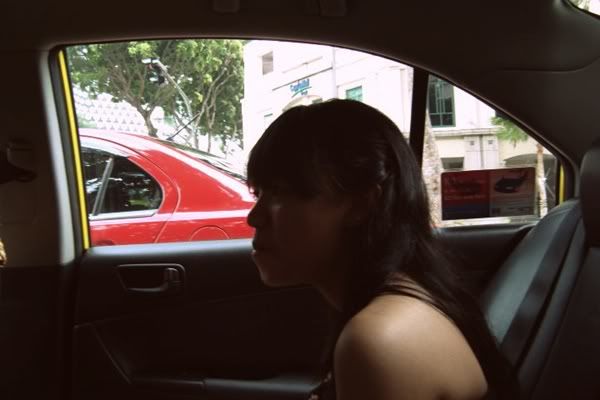 Some 'bimbo / himbo' we were, we shared a cab to SAM, not knowing it was just a 5-minutes walk from Bras Basah Mrt. To put it simply, we really were bad with directions! Heh.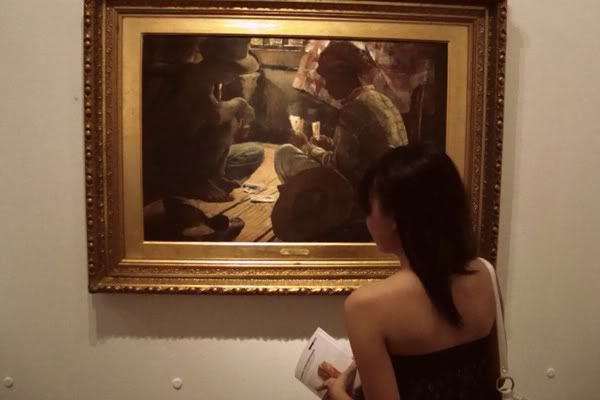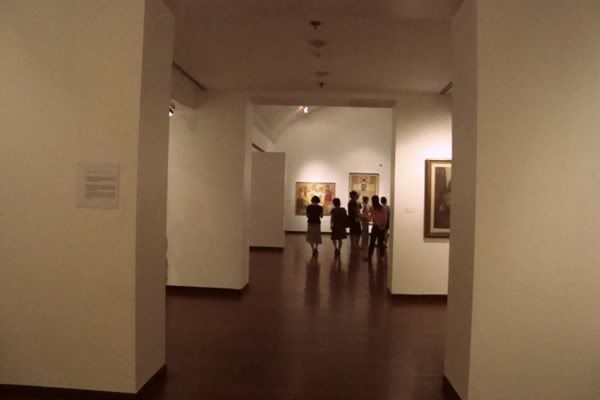 I wish time was on my side today. Else, I could prolly have met up with munchkin even for a few minutes, an hour or so and bring him lunchie and that maybe he'd feel better by then. Hehe. Like thoughtful like that. But then again, Mr. Time, wasn't. And so, I had to rush to Grandma's crib and got a couple of those mixedberry and mango yoghurt bottles beforehand for atok for I feel I shouldn't be going there empty-handed. Yes ?

Funny how I can't even smell the scent of my own hair. Yao Hui was the third to ask which shampoo I currently am using. Pantene or Sunsilk ? Yes, Pantene! :)

P/s. Thanks Ann, for travelling all the way down to Fep Collage just so to get my dress. Cinnamon Melts on me, when we meet. Hehe.

With love,
Aisha.