Friday, January 1, 2010
∞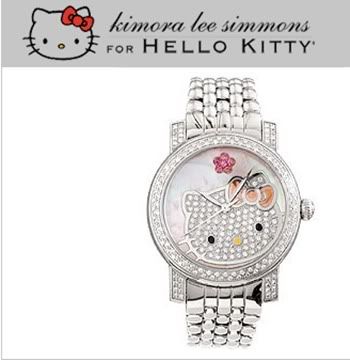 Pave Hello Kitty face and diamond bezel, white mother of pearl dial with pink sapphire on stainless steel bracelet strap, 1.6 total diamond carat weight, Swiss movement and stainless steel case, $3, 550.
I want this sooooooooooooooo bad !
( /edit )
All eyes were on the pretty night sky, a few minutes before the actual countdown began. Bright just like the stars above me. They've got their eyes focused like a microscope on those epic fireworks. I felt so really casual in my red high cut chucks and lacey top. Nad noticed I wasn't quite in a 'party mood'. Prolly because I was too shagged and fagged and fashed. ( It all means exhausted anyway.

) I was more than ever happy that Marissa came and well, what else ? We ranted out two pairs of rollerblades. We were then supposed to pay up for our extra hour but since, we didn't had cash with us, Mr Nice Guy closed one eye about it. Hehe. To think that we even apologised upteen times, even laughin about it, for making that poor fella wait for us. Also, we met little mike in the ring. ( I suppose so that's his name ).
Mike:
Do you want to play *mumbles the name of the game.. with us ?
Aisha:
I'm sorry, we can't.
Mike:
Why not ? Why are you here then ?
Aisha:
Had a leg cramp and we gotta return our skates asap. Sorry ?
Mikey:
Pleaseeeeee. *points to his rollers. Do you know how to roller blade ?
Aisha:
Hahaha yes, I do.
Only a few years younger than me but they were already some proffesional skaters, I swear. They can skate backwards and come up with pretty stunts. I'm jealous. Speaking of which, daddy said he might wanna get me a new pair of rollerblades. *smiles wide with my geeky specs.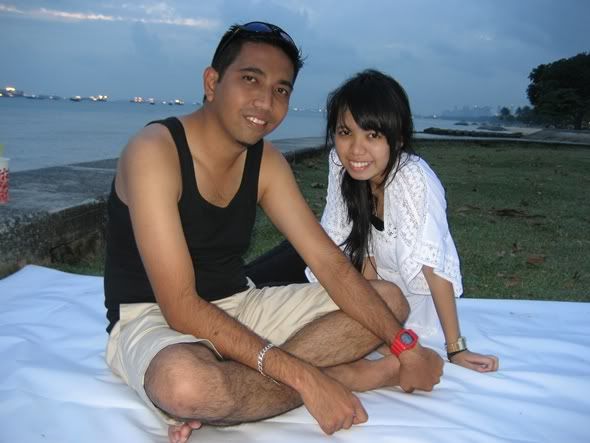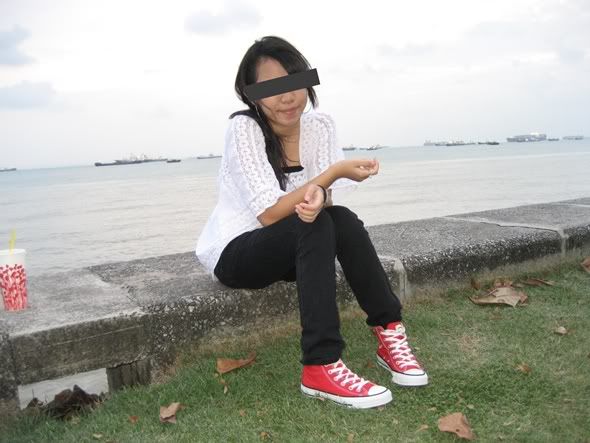 Cosy weather. Mega marshmellows with hot choc for teabreak and spaghetti carbonara for dinner. I wish you guys well and have a great year ahead of you. Cheers!