Friday, August 21, 2009
∞
Thursday, 10 September 2009
I would love to have either a Black
Betsey Johnson
studded watch or a pretty Gold studded
Burberry
watch for christmas.
Wednesday, 09 September 2009
I've learnt to let go of tired skin. It's simply just a fence to hold me in. I've got my same old nose, my stomach rolls and rather bare wardrobe. I think I'm on the brightside. Well, I hope I'm on the brightside. And I'm not anymore surprised at your random texts at four in the morning.
'' I feel good about the diaft. I'm 75k. ''
Hahaha. I supposed Ash must have been really exhausted last night til he actually unintentionally texted me while sleeping. Believe it or not. Not just once, it's the second time he've done so. Haha.

Fun. I've had as much fun with the girls earlier today. And you wouldn't wanna know what it's like to be around Maria. She's prolly the craziest girl I've evet met. Hah. And Cauli on the other hand, walked and bumped into a wall.

BAGUS!

Hee. Oh, and bumped into Hengky Junior as well. Unfortunately, I didn't stay for dinner with the girls.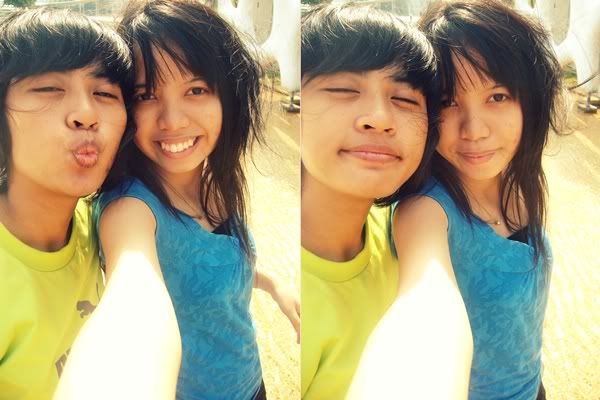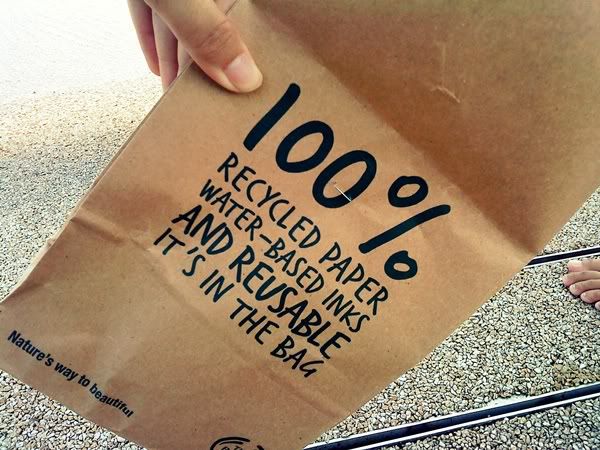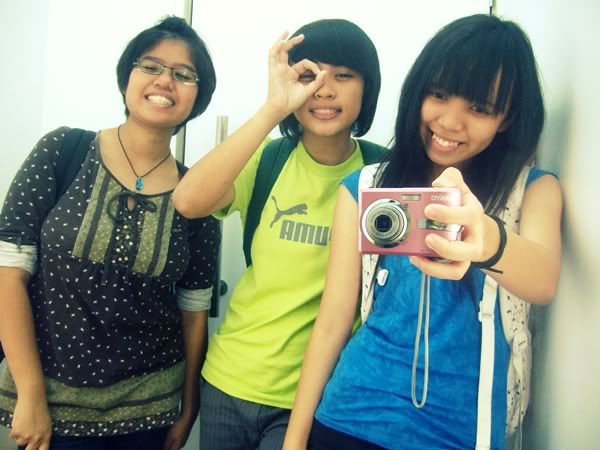 Saturday, 05 September 2009
THE MADAGASCAR KID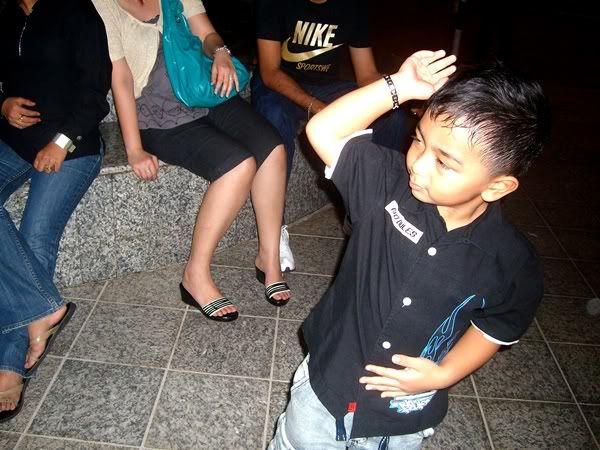 That's Zaf, aka the Madagascar kid. And fyi, he was actually dancing yo. Haha.

Tuesday, 01 September 2009
Monday, 31 August 2009
REMEMBER JULY
Current Mood:


Honestly, you've been playing alot on my mind lately. However, to not be choosing you over another and letting you go, didn't make me any bitter or cynical about love, but has rather made me realize that if I wanted to be with a wrong person so bad, how beautiful it would be when the right one comes along. I used to always wake you up at nine, so you would be in time for work at ten. Yes, even it means to be calling you in the middle of Chem. And it somewhat became a routine for us to be hooked on the phone at 11:45 every night, with each conversation that lasts for about two hours or so. And it's always you, who'd pamper me with bedtime stories, who willingly took up the challenge to quit smoking, not just by wanting to heed my advice of doing so but for the sake of your asthma condition. But just when I wanted to know you more and believe you deserve the second chance, of wanting to turn over a new leaf and be a better, faithful, trustworthy, reliable man I once knew of, I had to leave, without a word.

Reason being I left, wasn't due to because something was lackin in you or that I had someone else in mind. But instead, I refuse to give in and take you for who you are now and who you really were before. I'm heartless. So be it. I'm sorry. So long. Until we meet again.

Saturday, 29 August 2009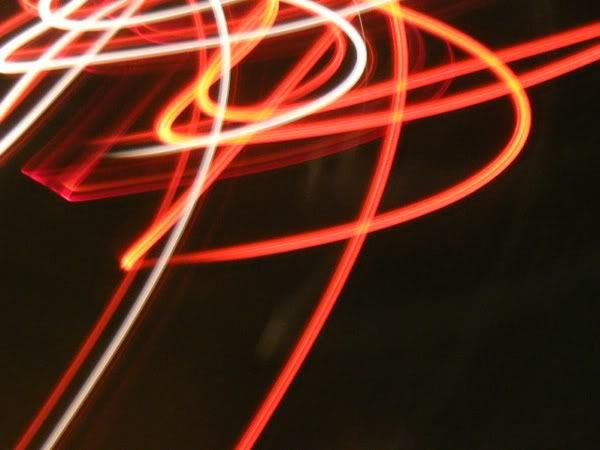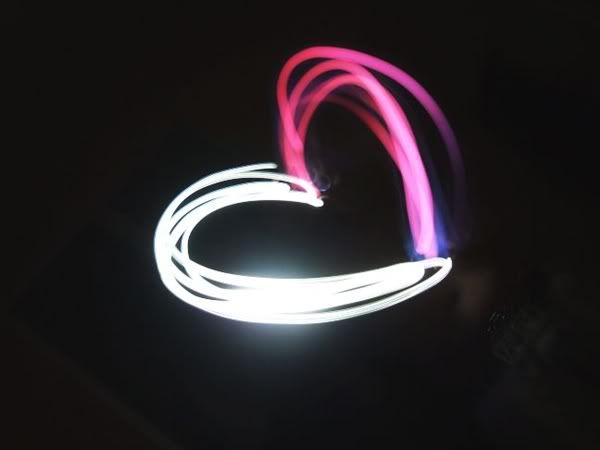 ( /edit )



Tim:

...why solo ?


Aisha:

because I've not found 'mine' yet ? Ha.


Tim:

haha go find !


Aisha:

heh and why should I do so ?


Tim:

to get married.


Aisha:

pardon ? I'm only fifteen. Still young still young.


Tim:

three more years til you're legal to get married.


Aisha:

hah don't tell me you've already found yours ?


Tim:

if i don't, i'll grab you.


Aisha:

grab me ? why me ?


Tim:

cause you're one whom I treasure alot.

Thank Hana. Or I wouldn't have even known you in the first place. *smiles.

Thursday, 27 August 2009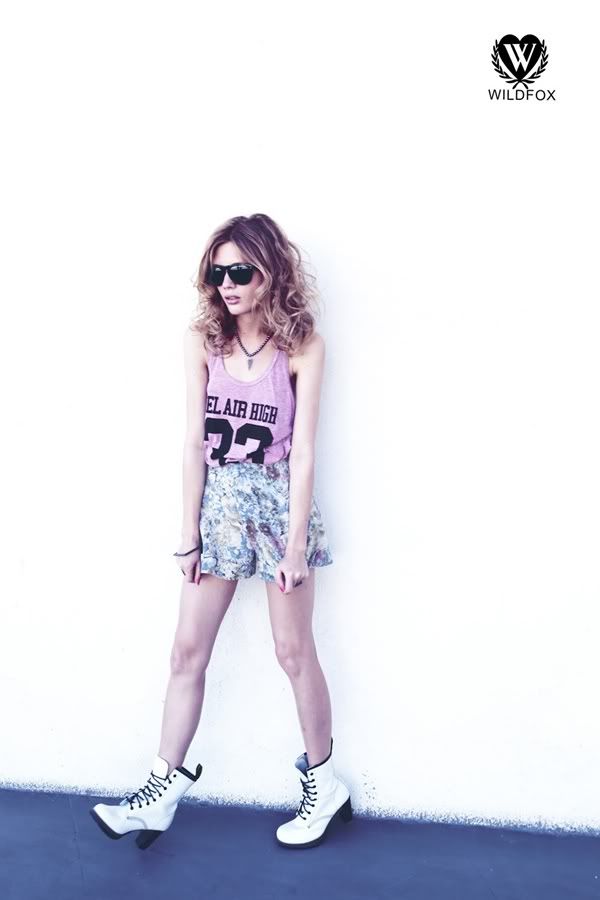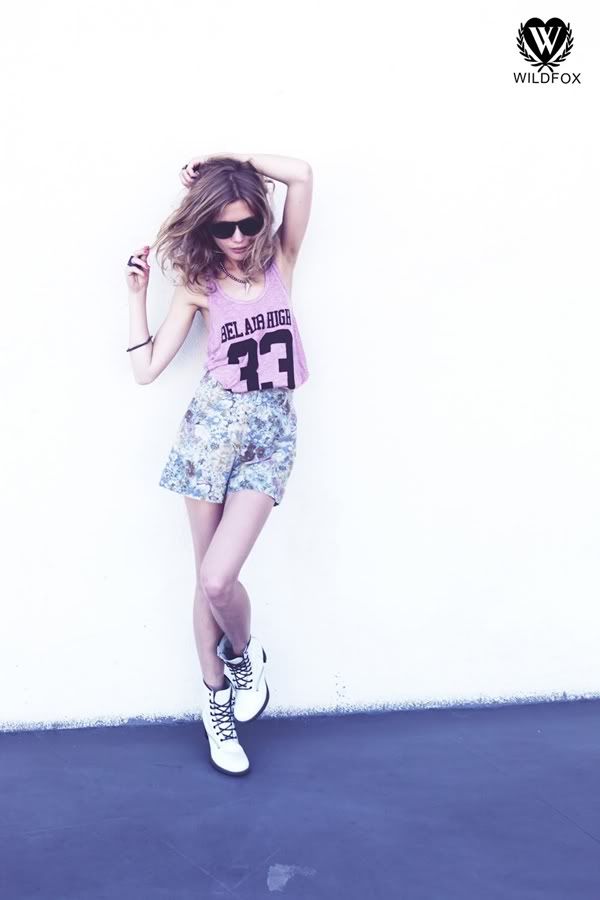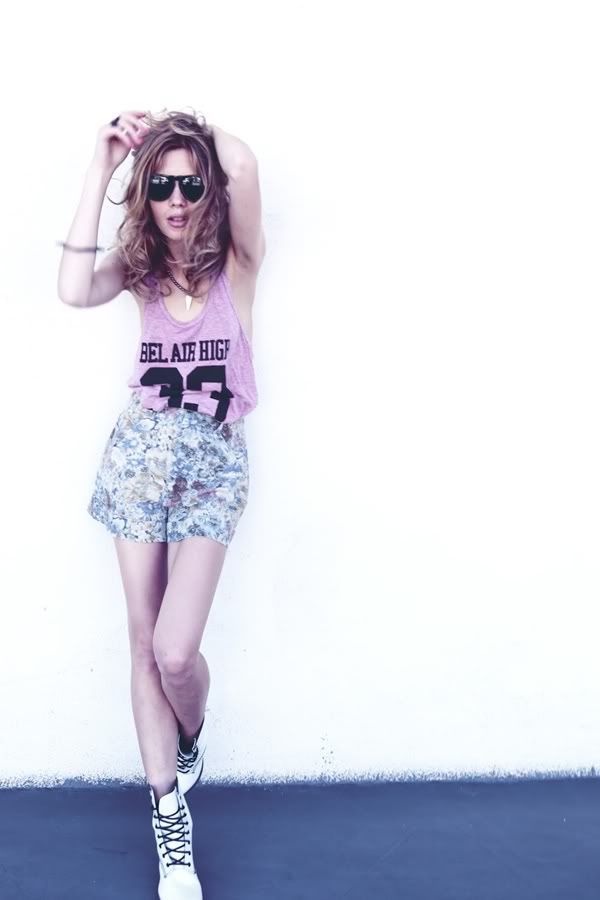 Friday, 21 August 2009
Every week, there'll be twice as much assignments and half as much time to complete it in. That in which result me in having to slumber five hours on an average, a night. If there's any way, any way at all I could buy time, I would. Adding on to which, I've been neglecting the gastric pain. And cause of it, always going about on an empty stomach, skipping meals. Hah. However though, I'll try to alter the habit of doing so.
Also, to afew who stood by me and released me from my shallow world of uncertainty, I thank you for always showering me with advices and motivating me to keep going. I can't stand such selfishness and greed. I can't. Anyw, to all muslims,
HAPPY FASTING.
( /edit )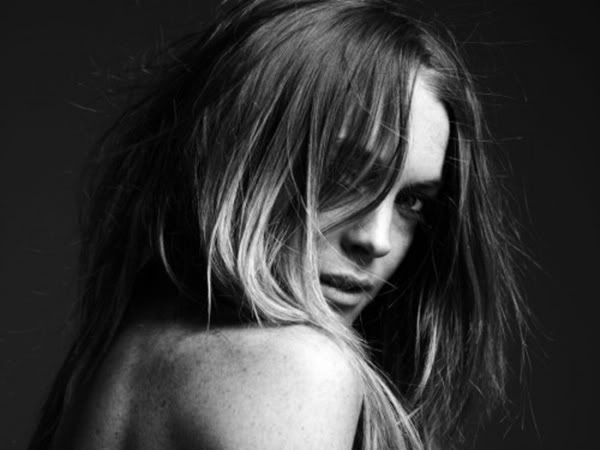 Thursday, 20 August 2009
Wednesday, 19 August 2009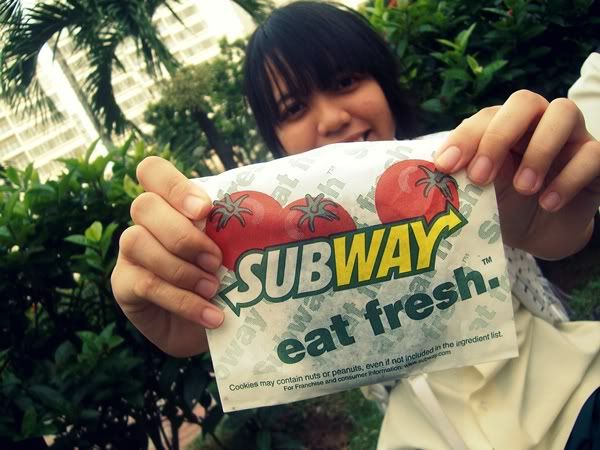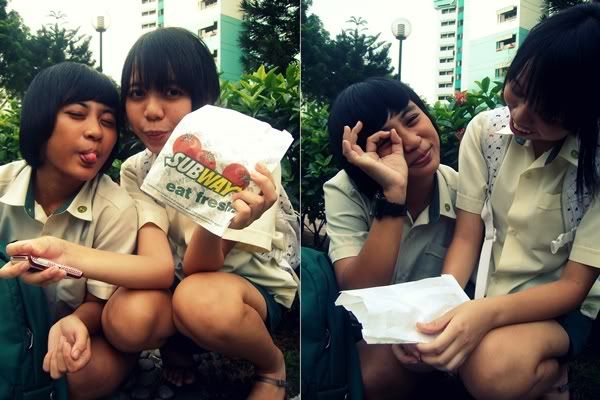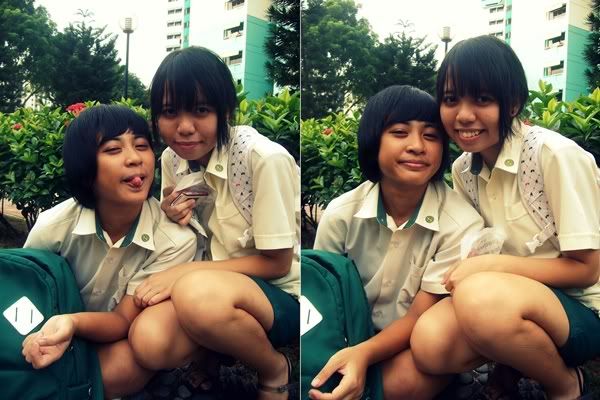 I actually dropped my double choc cookie. Shut up. Don't laugh.
However though, on a brighter note, thank
YOU
, 'Cauliflower' for ze Subway treat!
Monday, 17 August 2009
Maybe thousands of years,
will I only warm you, hold you close, wrap you in circles,
use you and change you.
Maybe thousands of years..
Sticky Note:
Dear Myrah bestfriend, I had an awesome time earlier on with you today. And there goes our fifteen bucks, on Swensens and blings. Haha. I must say we reaaally did catch up alooot. Other than which, I hope he'll give you a little more attention than you've bargained for and that both of you will have a smooth relationship, hopefully in the next few months to come. Also, all the best for your upcoming papers. Cheers!
Sunday, 16 August 2009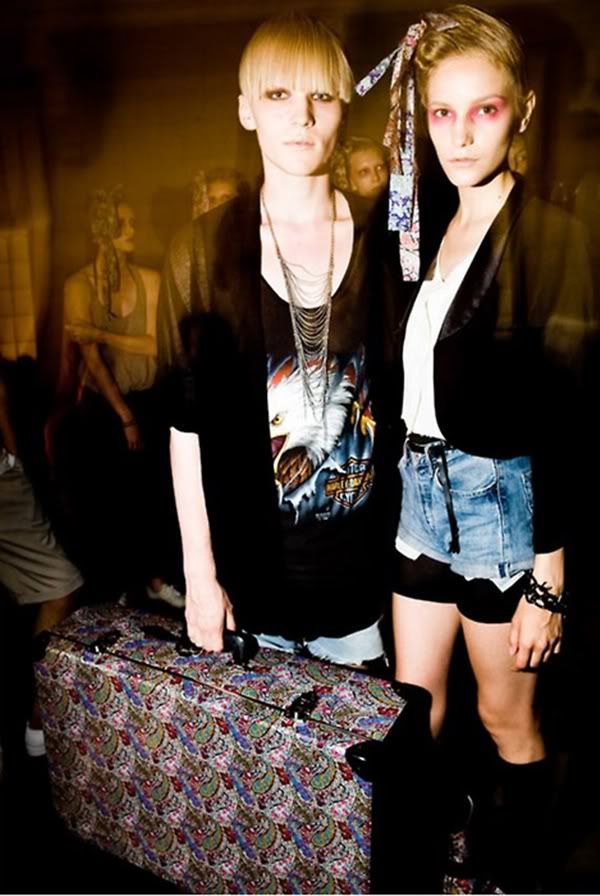 ( via
dirtylittlestylewhore
)
Saturday, 15 August 2009
JEALOUS I AM

Friday, 14 August 2009
Had only an hour of sleep. Shagged. Really am. But I'm very much satisfied with my last minute work, in which are the samples for my garments. The whole few solid hours for my garments sample-making, really did pay off. Never did I thought would it be payed off with pretty compliments by Mr. F. Not only did it give him a brief idea on what to expect on the runway, he had a good five minutes admiring the samples when he went,
" These samples are good. They're really good. They really are. "
Happy happy.

Two days straight of Subway and Sushi. I'mma drag mum for some shopping over the weekends.
Goodnight and Sweet dreams.
Thursday, 13 August 2009
Wednesday, 12 August 2009
Dear Beloved Aisha

Happy 14th Birthday.. No matter how old I get or how far I am, I will not forget your birthday. I am doing two jobs, so that I can survive here in Japan and start saving money to send to Singapore in time to come. I really hope you like the Cherry Blossom Sakura card and my simple gift. Take Care.

" I'm sorry that I can't always be there for you, but I do always have you in my heart. "
I do still keep your letters. Each and every one of them, safe kept in my 'time-travelling box'. How many times have I actually read them, I don't really know. Prolly a hundred times or more. And everytime I do just that, I'd smile and cry myself to sleep til I feel breathless. I had to make a decision, to either migrate to Japan or stay here with mum. She made it seem so certain that I'll choose you over her. However, I didn't. I refuse to.

And I'll always be prayin that you're in the best of health and that you'll be doing pretty fine yourself, wherever you are. And that you'll never forget me. Never.

Monday, 10 August 2009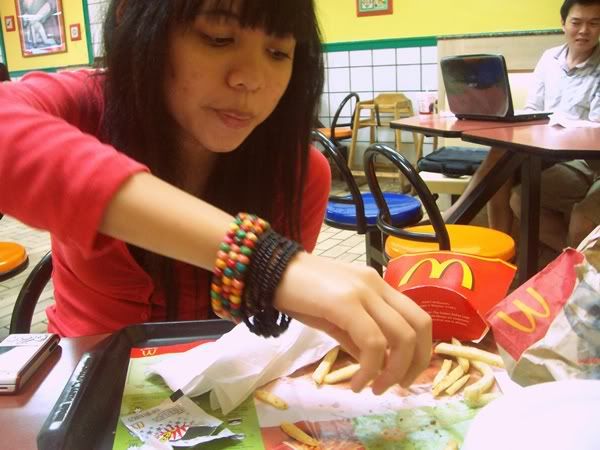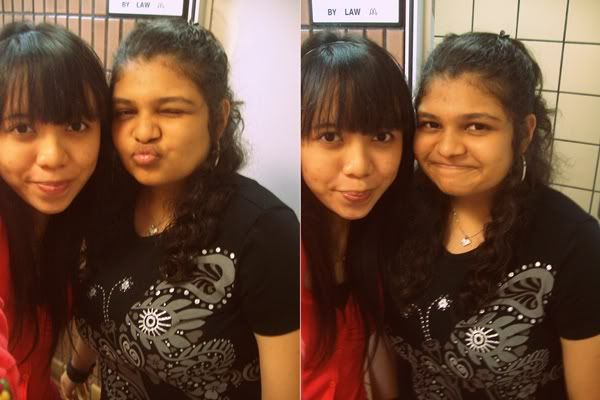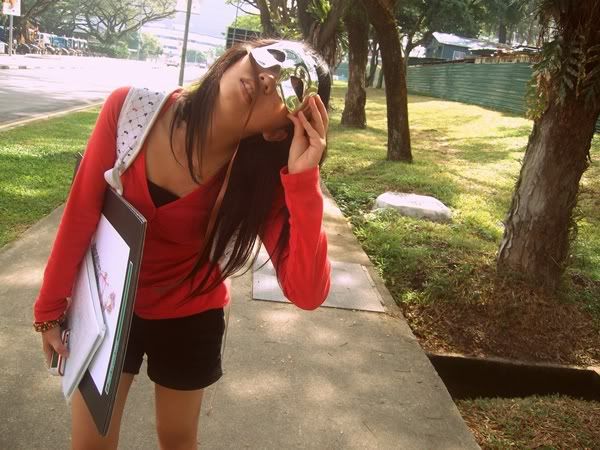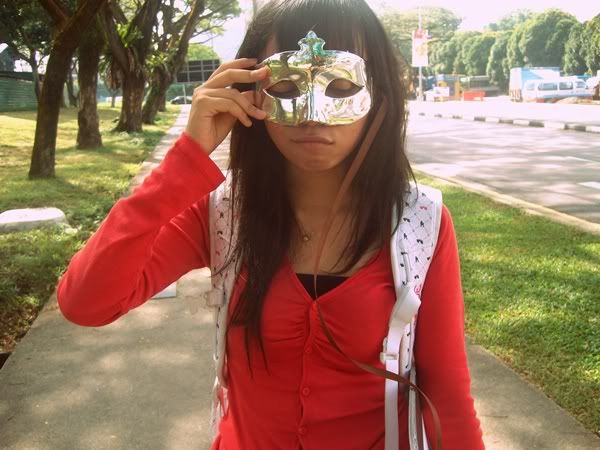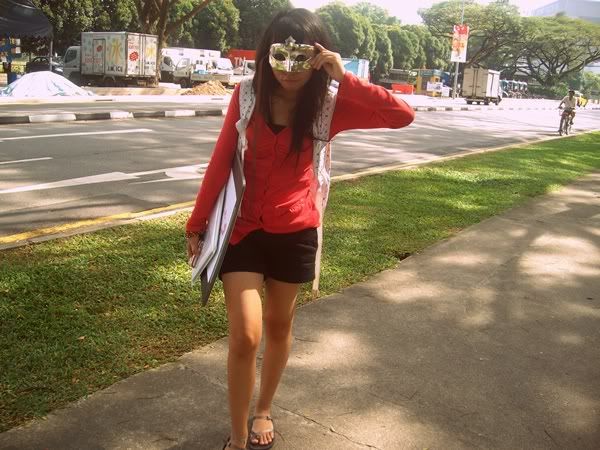 Sunday, 09 August 2009
HAPPY 44th BIRTHDAY, SINGAPORE!
Saturday, 08 August 2009




Don't worry about the extra line thats creeping up upon your face. It's just a part of nature's way to say you've grown a little more. Trees have rings and thicker branches. Kids shoes get a little tighter. Every year we're getting closer to who we're gonna be. It's time to celebrate the story of how you've come to be. A few more pounds, a little more grey. Don't count the years just count the way. It takes a little time to go from water into wine. Don't ever lose the wonder of the child within your eyes.
Here's to all the years we've shared together, all the fun we've had. Here's for every smile you've helped create. Here's for all the times you stood by me. You'd hug me constantly and wipe away my tears, on times when I feel rather low. Instead of lending me your shoulder to cry on, you'd cry with me. You never fail to fill me in with surprises and shower me with gifts. You'd check me up occassionally to see if I was doing fine myself. You'd cook me my favourite dishes. You're such a blessing. Such a joy in my life.

I love you, from the bottom of my heart,
Aisha

Anyway, I got myself tops and accessories from Cotton On. And am still contemplating on whether to grab that floral top from Zara and Dorothy Perkins. I managed to grab my FSC materials as well. Mum must have spent about a hundred on them. Hah. And it's time I dive in to bed. Oh, and have a safe trip back from JB, boots. Goodnight.