Friday, August 14, 2009
∞
Monday, 17 August 2009
Maybe thousands of years,
will I only warm you, hold you close, wrap you in circles,
use you and change you.
Maybe thousands of years..
Sticky Note:
Dear Myrah bestfriend, I had an awesome time earlier on with you today. And there goes our fifteen bucks, on Swensens and blings. Haha. I must say we reaaally did catch up alooot. Other than which, I hope he'll give you a little more attention than you've bargained for and that both of you will have a smooth relationship, hopefully in the next few months to come. Also, all the best for your upcoming papers. Cheers!
Sunday, 16 August 2009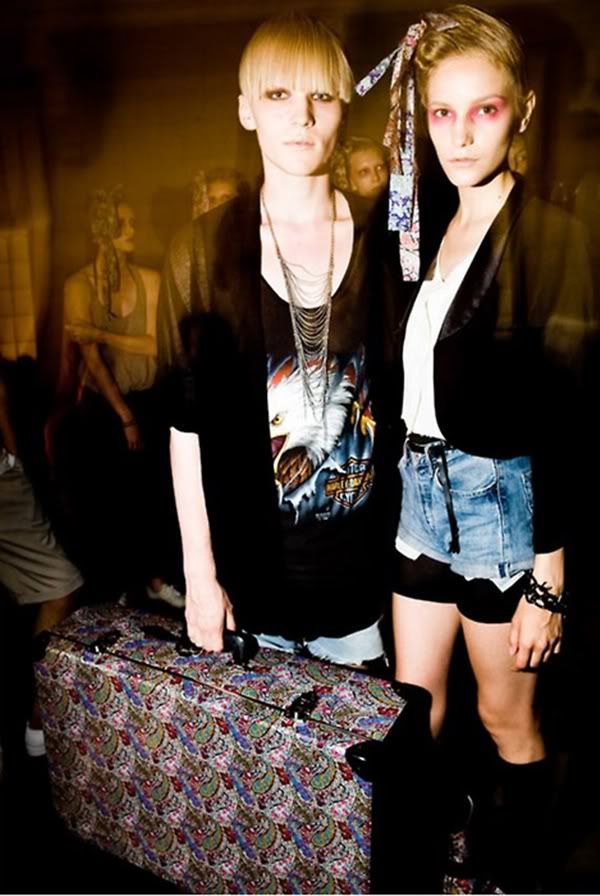 ( via
dirtylittlestylewhore
)
Saturday, 15 August 2009
JEALOUS I AM

Friday, 14 August 2009
Had only an hour of sleep. Shagged. Really am. But I'm very much satisfied with my last minute work, in which are the samples for my garments. The whole few solid hours for my garments sample-making, really did pay off. Never did I thought would it be payed off with pretty compliments by Mr. F. Not only did it give him a brief idea on what to expect on the runway, he had a good five minutes admiring the samples when he went,
" These samples are good. They're really good. They really are. "
Happy happy.

Two days straight of Subway and Sushi. I'mma drag mum for some shopping over the weekends.
Goodnight and Sweet dreams.
Thursday, 13 August 2009
Wednesday, 12 August 2009
Dear Beloved Aisha

Happy 14th Birthday.. No matter how old I get or how far I am, I will not forget your birthday. I am doing two jobs, so that I can survive here in Japan and start saving money to send to Singapore in time to come. I really hope you like the Cherry Blossom Sakura card and my simple gift. Take Care.

" I'm sorry that I can't always be there for you, but I do always have you in my heart. "
I do still keep your letters. Each and every one of them, safe kept in my 'time-travelling box'. How many times have I actually read them, I don't really know. Prolly a hundred times or more. And everytime I do just that, I'd smile and cry myself to sleep til I feel breathless. I had to make a decision, to either migrate to Japan or stay here with mum. She made it seem so certain that I'll choose you over her. However, I didn't. I refuse to.

And I'll always be prayin that you're in the best of health and that you'll be doing pretty fine yourself, wherever you are. And that you'll never forget me. Never.

Monday, 10 August 2009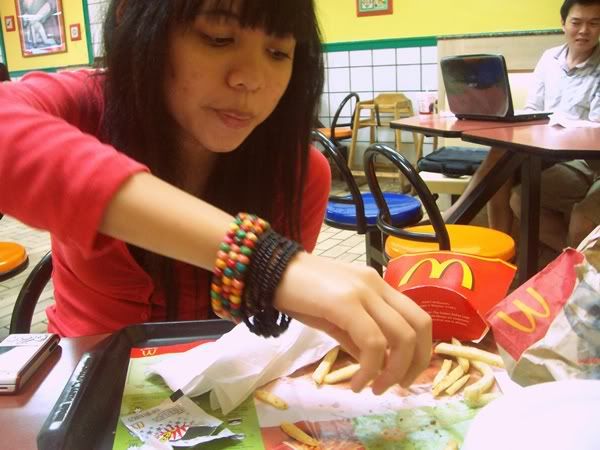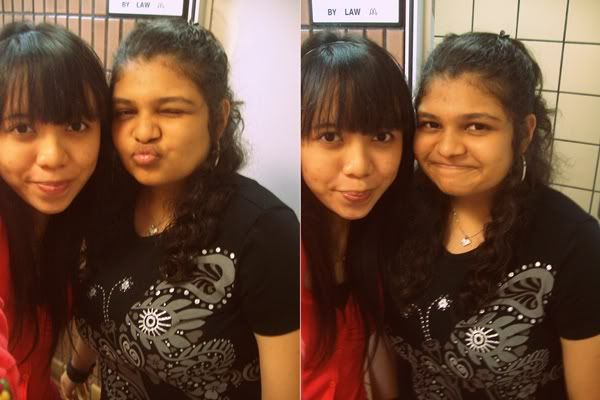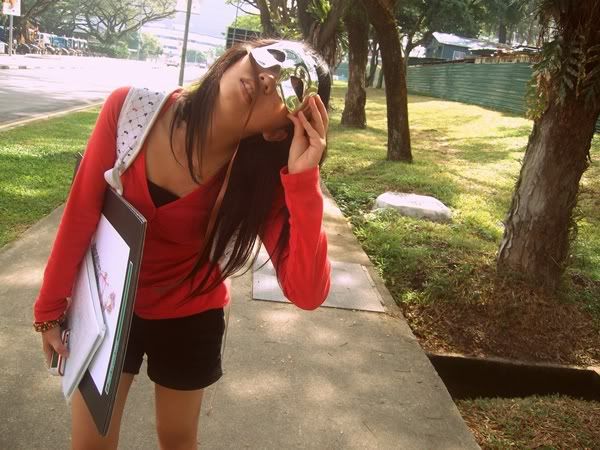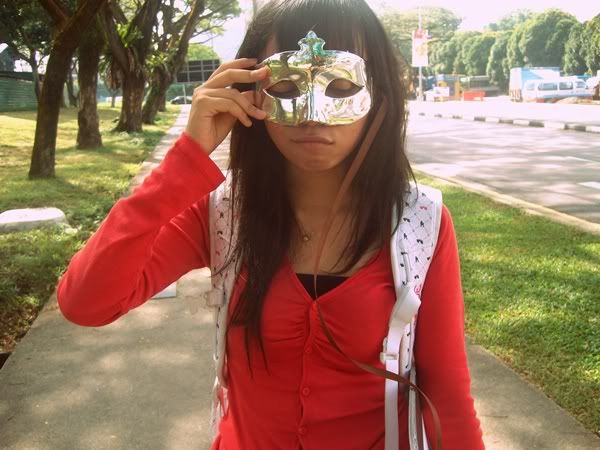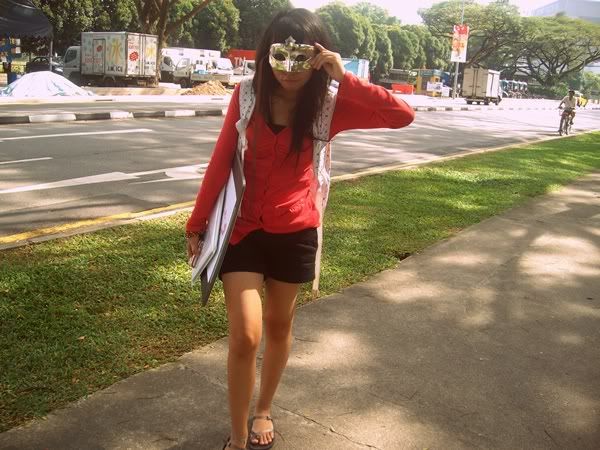 Sunday, 09 August 2009
HAPPY 44th BIRTHDAY, SINGAPORE!
Saturday, 08 August 2009
DEAR GRANNY





Don't worry about the extra line thats creeping up upon your face. It's just a part of nature's way to say you've grown a little more. Trees have rings and thicker branches. Kids shoes get a little tighter. Every year we're getting closer to who we're gonna be. It's time to celebrate the story of how you've come to be. A few more pounds, a little more grey. Don't count the years just count the way. It takes a little time to go from water into wine. Don't ever lose the wonder of the child within your eyes.
Here's to all the years we've shared together, all the fun we've had. Here's for every smile you've helped create. Here's for all the times you stood by me. You'd hug me constantly and wipe away my tears, on times when I feel rather low. Instead of lending me your shoulder to cry on, you'd cry with me. You never fail to fill me in with surprises and shower me with gifts. You'd check me up occassionally to see if I was doing fine myself. You'd cook me my favourite dishes. You're such a blessing. Such a joy in my life.

I love you, from the bottom of my heart,
Aisha

Anyway, I got myself tops and accessories from Cotton On. And am still contemplating on whether to grab that floral top from Zara and Dorothy Perkins. I managed to grab my FSC materials as well. Mum must have spent about a hundred on them. Hah. And it's time I dive in to bed. Oh, and have a safe trip back from JB, boots. Goodnight.
Thursday, 06 August 2009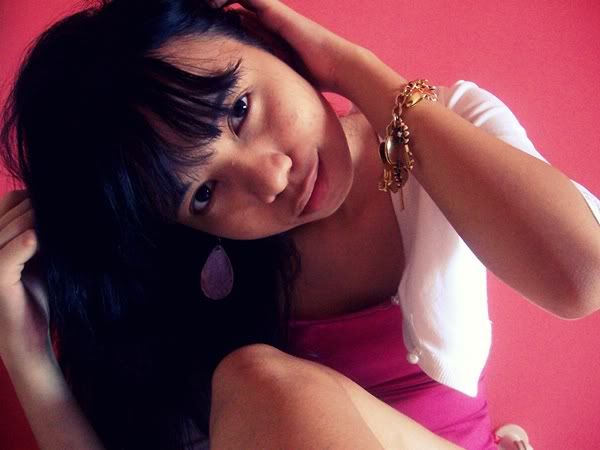 more than he loves me.
Monday, 03 August 2009
' Takdir dan Kebetulan '. Just how in the name of hello kitty, am I to write a karangan based on that?
Aaaaah hmm.. and my Boots must be sleeping soundly like a baby now. Hah. Alright, I better get back with ze rest of my assignments.
Sunday, 02 August 2009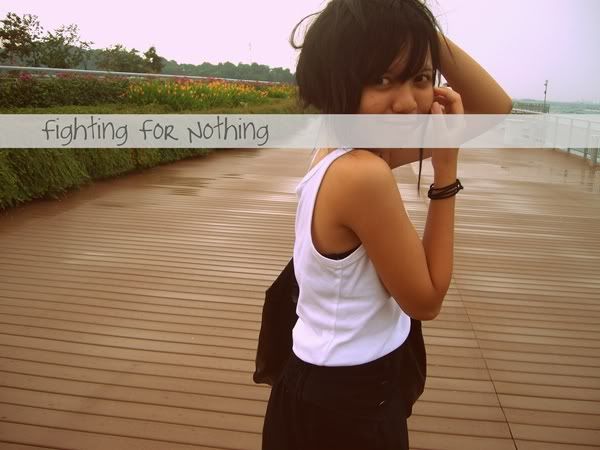 We were fighting over nothing, a few hours ago. When the last time that happened, was over a slice of hawaian pizza. Then, over a cardigan. As of then, I've learnt to bottle my feelings up rather than being bold like how I've always been before, taking the words of my mother, saying she could have been born with that disease instead of catching it first. But on other occassions, I'll just hope they'll cut her open, make her seal the warn. For all the wrong reasons, make her see that some things were worth bruising for.
Been awhile since we last met. There's soo much we need to share. Too much, in fact. Haha. And I'm happy to know that she's very much certain of the decisions she makes now. Will catch up with you pretty soon, BFF. ( Well I'm hoping she's reading this. hah )

I intend to settle afew more final things by prolly end of this week. Materials for FSC especially. Without them, there's no way am I able to start off with the drafts and sampling. I'm seriously in need of denim denim denim. Also, fresh sketches for Mr F and a write-up, just in case.

Boots<3
Saturday, 01 August 2009
Friday, 31 July 2009

( /edit )
Humairah was such a sweetheart. She gave me her sandwhich for recess and even helped me out with my painting during Art. I had free peach tea as well. Hee. And I sat on a 'jellybean' during MT. Bahaa.

And here's for Boots..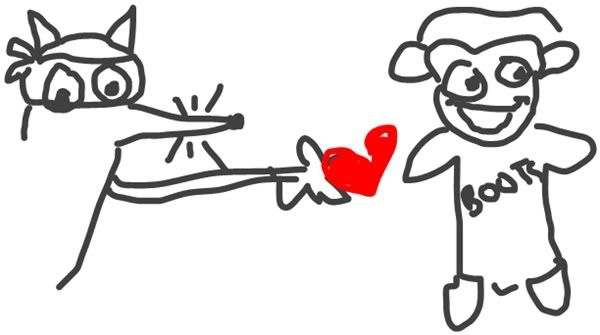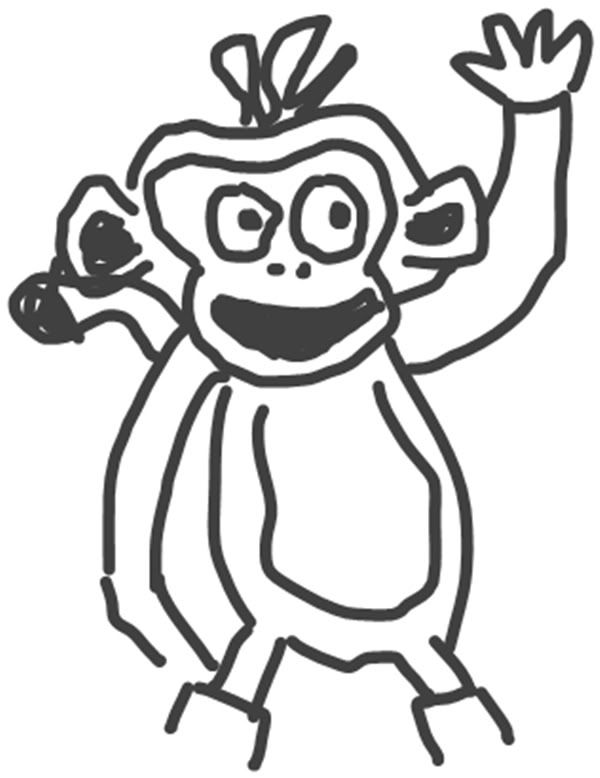 Boots the monkey, who likes macaroni and cheese and one who's addicted to the concept on ze whole Nirvana thingy. *gives boots confused look. Hah.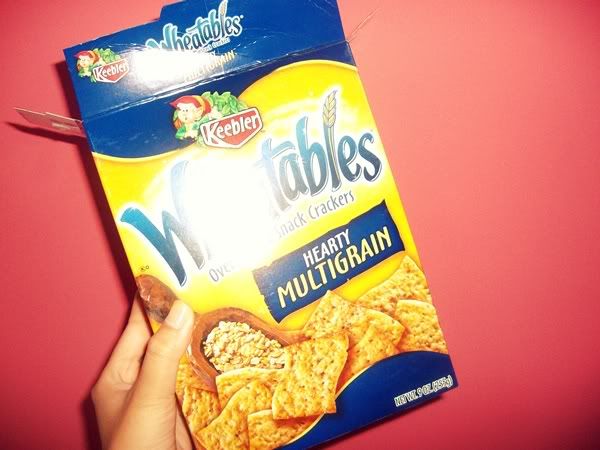 Sunday, 26 July 2009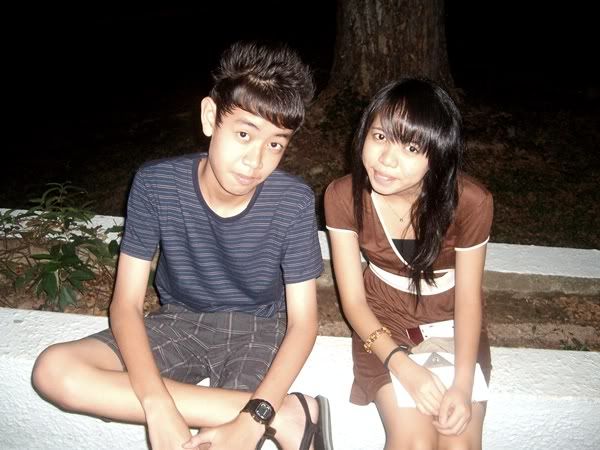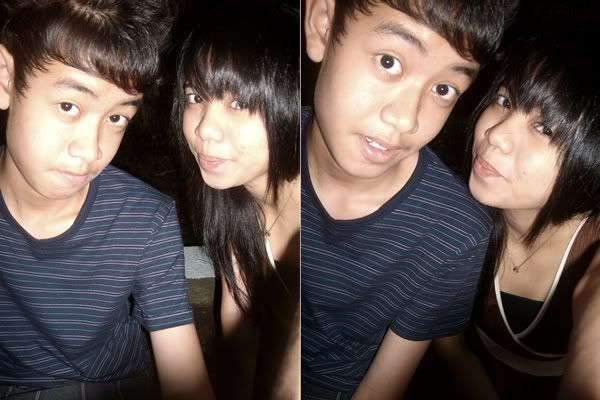 and we still do fight over dinner..

Saturday, 25 July 2009
" Some days you wake up feeling great, full of freedom and possibility. But you haven't had one of those days in a long time. Maybe ever. "
( /edit )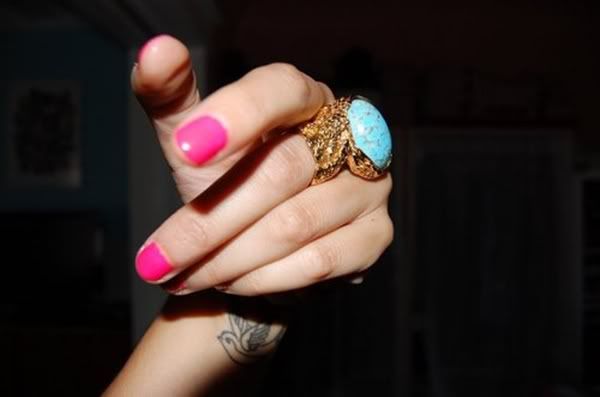 via
dirtylittlestylewhore
Clarke Quay for dessert. I had churros served with thick hot chocolate. It's generally a Spanish doughnut , which is fried and crunchy on the outside. Rather savoury than sweet. A must try.

Also, a one-on-one consultation with a lecturer from Temasek Poly, earlier on today. I couldn't even bring myself to at least, verbalise a quarter of my write up which I've prepared the previous night. Very fustrating.

" Teacher, what starts with 'F' and ends with 'UCK' ? "
- Farhan
I thought for a minute, what he could have possibly meant by that. Til he spilled it out.
" Fire Truck la "
. And when I thought about it again, it really did made sense afterall. Hahahaha.

Naeemah came over yesterday, for Art. Best yet, she's only living a few blocks down mine. I likeee.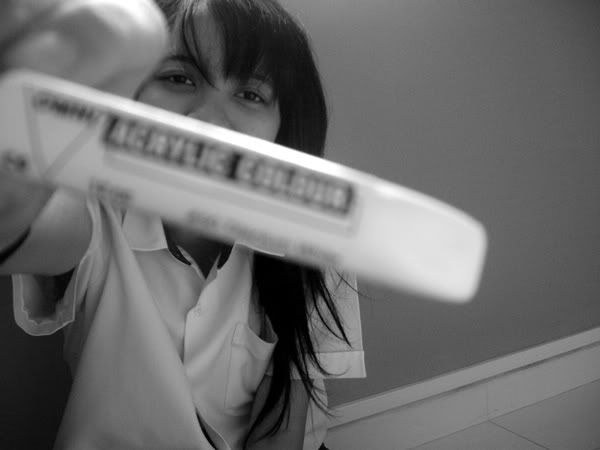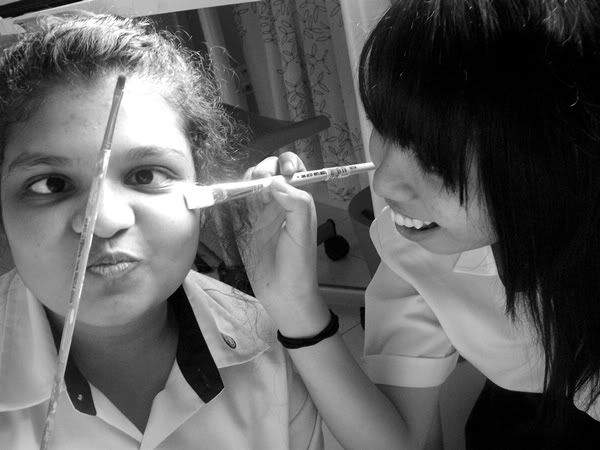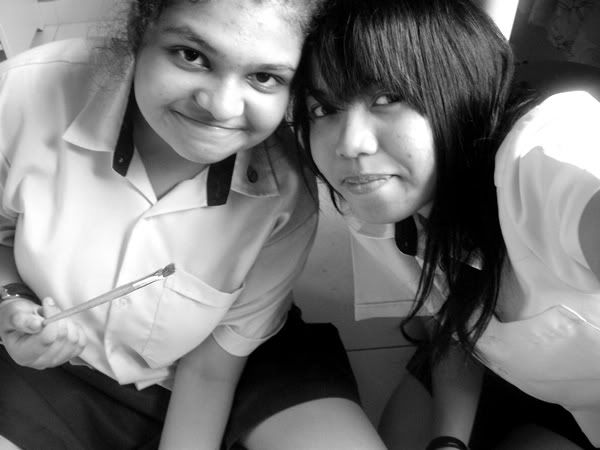 Have a great weekend ahead.