Friday, July 3, 2009
∞
Monday, 13 July 2009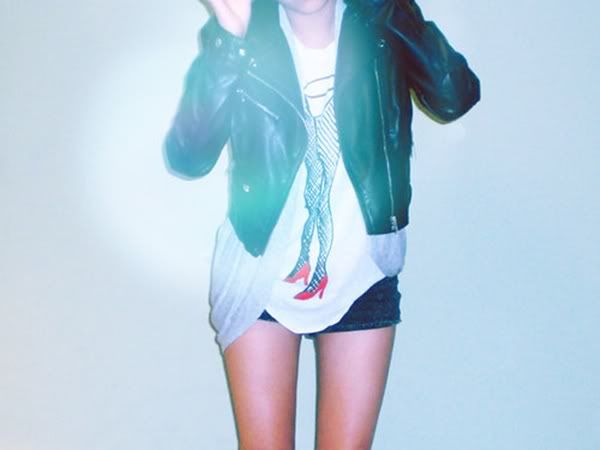 During Art...
Mr Faizal:
Oh and by the way, you got selected for FSC. There's meant to be a briefing but..
A:
reaaally ? *grins widely. oooh great, all thanks to H1N1.
How fustrating it is to know that such virus is capable of doing just about anything, really. But however, knowing I've been qualified, was enough to cast my monday blues aside. I'm more than ever motivated and inspired now! Teehee. I LOVE YOU, GOOD NEWS.



( /edit )
WE NEVER MET. WE'RE ON OUR OWN. WE LIVE DIFFERENT LIVES.
I, don't mind. You, don't matter. Not anymore.



Til here. Well wishes on your future endeavours.
Friday, 10th July 2009
Are You Ten Years Ago ?

It was already past midnight, but to be honest, I don't sleep much. When I do, I find myself getting up to go to the bathroom, as little as I eat these days, food passes through me at lightning speed. I get sick to my stomach. I get headaches. Instead, I use my insomnia to get over my grief. It's been a few years now, and it hurts just as much as it did that first day.

Dad. I miss him. I miss him more than anyone could have ever imagine. And he can't be held accountable. If he go, he go. If he go, he go. And I'm constantly praying you'll come back.

Until we meet again.

( / edit )
AFTER SCHOOL ...
Dined in at Seoul Garden with the girls, for lunch. And as usual, I'll either transfer out the pics personally over on messenger or I'll have it all on Facebook and Flickr. OR via bluetooth on Monday. Gratified ?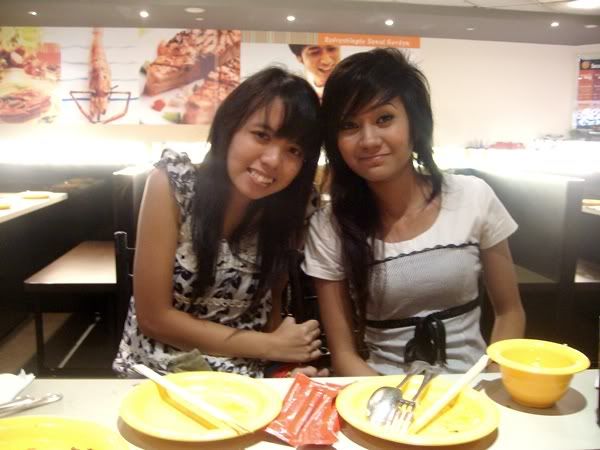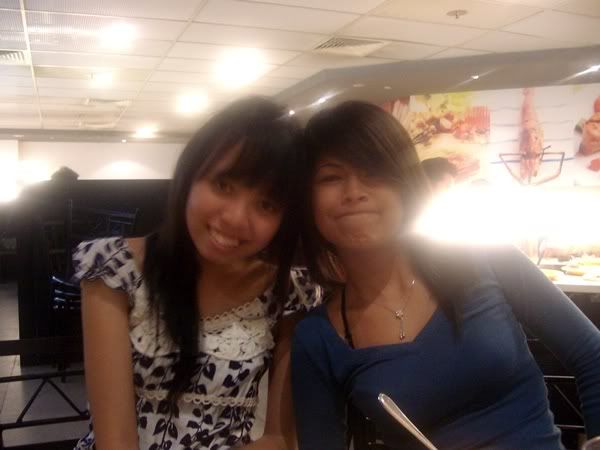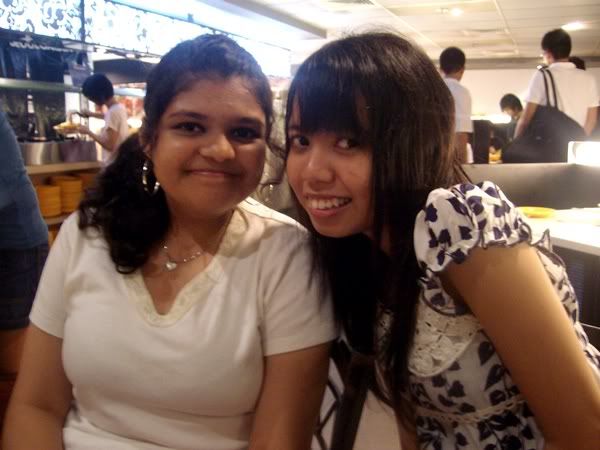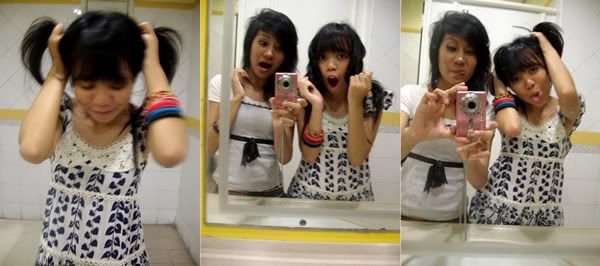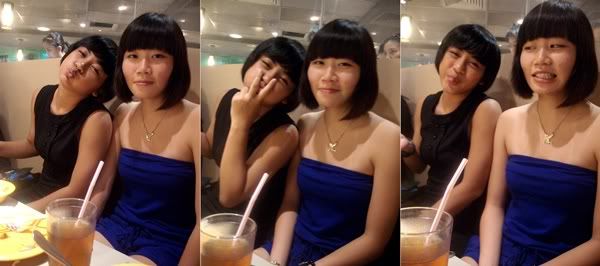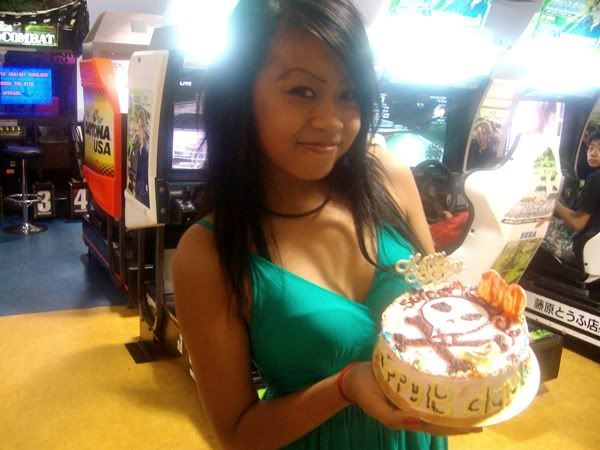 Happy Sweet Sixteen. & well wishes on your future endeavours. Cheers.

( /edit )

" My mum says you don't show much on the outside but you're actually pretty on the inside.. " Hmm.
Monday, 6th July 2009
EVERYTHING OLD...
A vibrant purse made of misprinted candy wrappers that were saved from the landfill by an enterprising Mexican Ramondo's aesthetics, but to her inner environmentalist. This was the idea of a 45 year old web developer who had been seeking to launch an online shop, bursting with more than 200 styles and myriad eco-friendly twists. I was taken aback by her unique online retail shop, which consists of bags you would ever need to carry your things in. Her designs are certainly more than an eco-fashion statement. Very chic and unique. I'm amazed.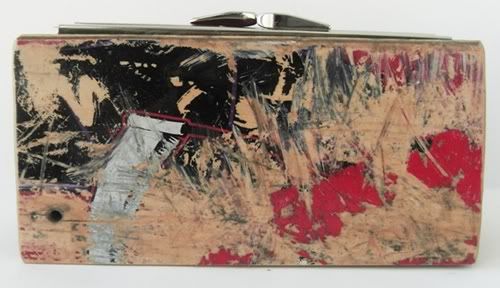 ( via eco-handbags )

A clutch bag made out of recycled skateboards. Believe it or not. Covered with scratches and stickers. Lined with red silk satin. Nickel closure.

You'll find life's pretty good when you're plugged in properly. And to think that I don't really have to be instantly contactable. But when it comes to the idea of having to be drowning under heaps of assignments, it challenges my outlook and destroys my good mood. I dislikeee. I wish there's a possibility that holidays might be extended or maybe at least, the deadlines for the pending and overdue assignments.

On top of it all, two months of preparation for Yamaha exams and afew weeks more of preparation for another competition I've been er, persuaded to join ? hah. And I'm really eager to know if I've qualified for FSC. tsk. Soo much and sooo little time. I, must be nuts.

Friday, 3rd July 2009
DR MARTENS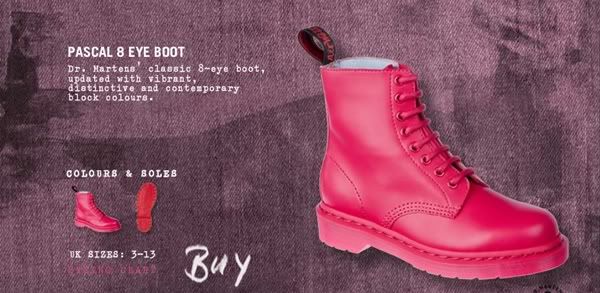 Should I ?

Grannie's sleeping over for a night. I like how she plays sneaky at times and especially when she says, " Aisha, nenek have a surprise for you uh. Guess! " And it's always either my favourite Gobstoppers candies or chocolates. Teehee.


Wednesday, 1st July 2009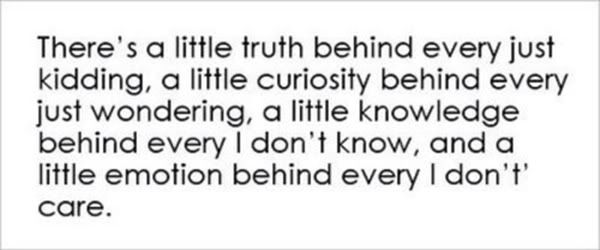 ( via dirtylittlestylewhore )
And I've finally submitted my FSC sketches. If not for the extra helping hands from ze girls, I supposed I might have had everything gone haywire. With this, thank you.

" Eh, if none of my models gonna wear the jumpersuit, then we've no other way out but to choose (insertsnamehere). & whitening lotion could be of a help for her. Two months in advance at least. "
- Inside joke. hahahaha. okay, fuck this. Wish me luck ?
Saturday, 27th June 2009
27th
I do not care what car you drive or where you live, be it a sexy lamborghini or a really huge mansionette. Or if your clothes are this year's cutting edge. Or if your trust fund is unlimited. Or if you fall under an A-list or a B-list. I will not fall in love with your skin and bones. I will not fall in love with the places you have been. I will not fall in love with anything but the words that flutter from your extraordinary mind and I truly appreciate all the littlest things you've done, most of which that kept me from frowning.

And I, I must be dreaming. You're just a passing sentiment in my anthology of memoirs.
Boys will be, boys.


Friday, 26th June 2009
" It's good to have money and the things that money can buy,
but it's good to check up once in a while and make sure that
you haven't lost the things that money can't buy. "

- George Lorimer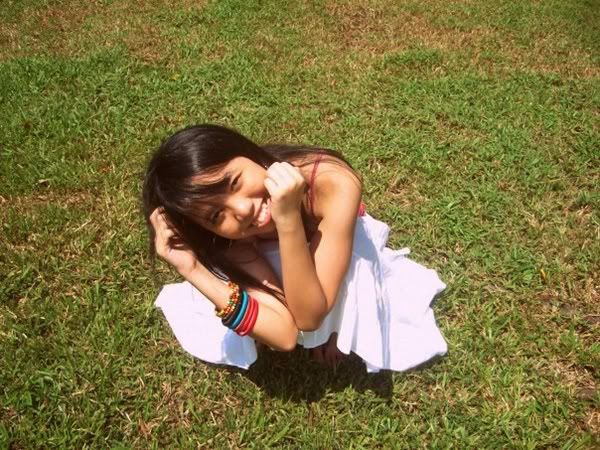 Tomorrow's 27th, but I can't dance and choose the happy and depressed.