Tuesday, June 30, 2009
∞
Friday, 26th June 2009
" It's good to have money and the things that money can buy,
but it's good to check up once in a while and make sure that
you haven't lost the things that money can't buy. "

- George Lorimer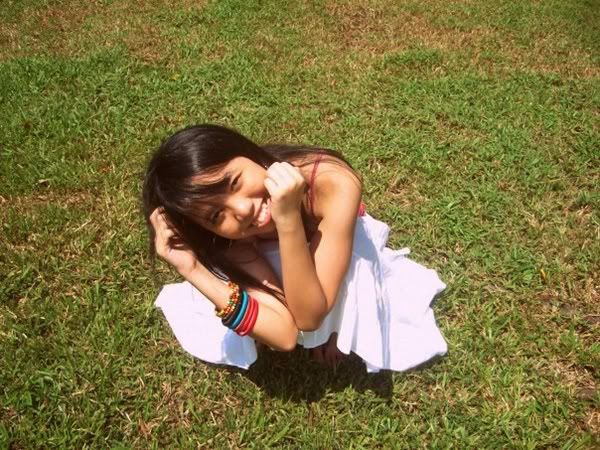 Tomorrow's 27th, but I can't dance and choose the happy and depressed.

Thursday, 25th June 2009
Hi Aisha Keith,

You've hit your monthly bandwidth limit of 100 MB, which will reset on the first day of next month. Deleting existing photos and videos in your account doesn't free up space, but if you upgrade your account all limits are removed.

Just $24.95 a year? Holy smokes! That's cheap!


Tsk.
No wonder Multiply still serves better than flickr.
RHYTHM AND SOL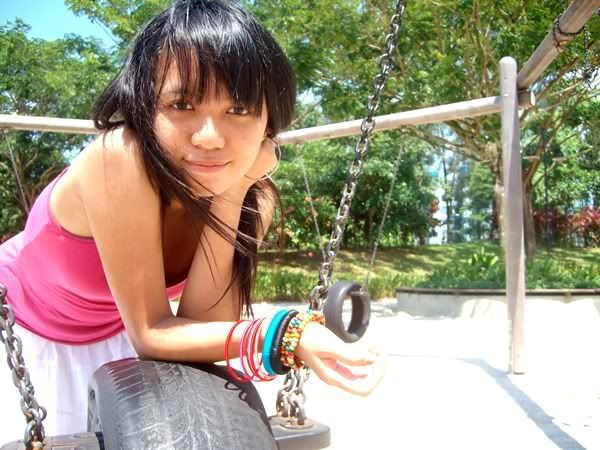 ( via http://www.flickr.com/photos/boxnlocks )

I've been forfeiting a few of the recommended seven or eight hours sleep for the past two days, so I could function myself to brainstorm and actually produce a couple of fresh sketches for FSC but it somehow didn't seem like it that way. I'd like to produce not just any kind of designs, but something of which may look more than just a statement piece itself, that can be dressed up or down. And with all the little pressure I've been receiving, it's crazy how I see myself approaching to such situations like these, sometimes. It's not the deadline I'm worried about but the lack of motivation ? Hmm.

And here's to Naeemah. I have had an awesome time with you earlier today. I'm sorry I wasn't able to make it for movies. However though, even if it calls for an only 3-hour meetup (for lunch that is), it was certainly worthwhile. Cheers.


Best yet, I supposed I'll be gaining my phone line back from mum. Well, I'm hoping I would.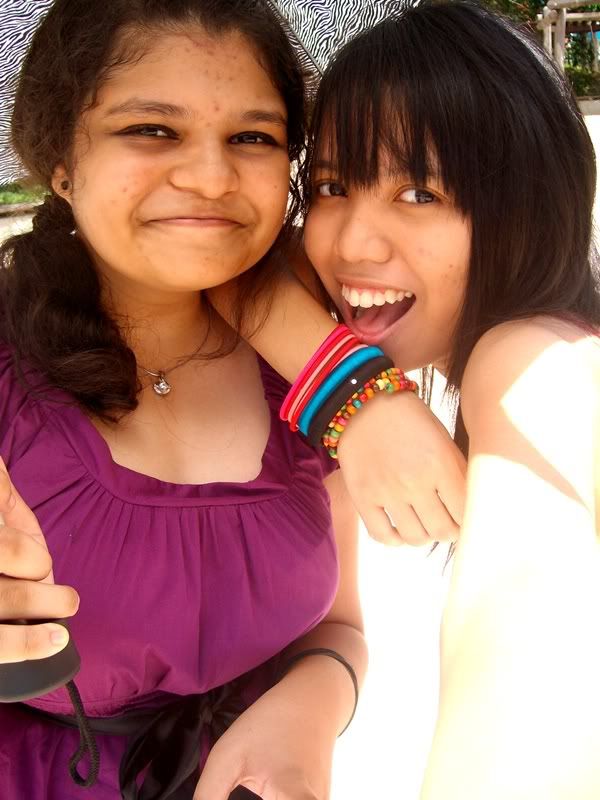 We can still remain so wonderful. We could be Rapsey in talking form from now on. It'll be over when it's lost. Two months was enough to paint an empty potrait of us while 27th, wasn't just any date to remember. I could find myself stating something like, " Happy Advance. We're two months old now. Cheers " but I find it so rather surreal to be doing so. Why so, you'll ask me and I'll reply, " How did we get here again ? " You told me you were filled up with love. I say, " You've lost it ". You've lost it all, my dear one.

Count yourself lucky if you've dropped me a text. But I'll call it quits if you've had just enough time to bury me inside your trash can you left outdoors.
Wednesday, 24th June 2009
THE BRIGHT SIDE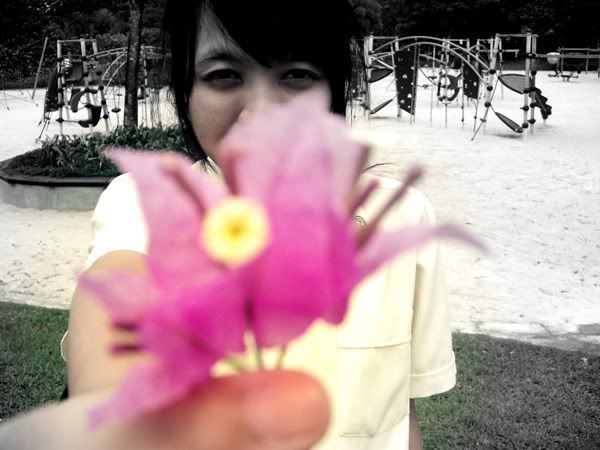 While reading the news and watching the world go into a panicked tailspin over the financial crisis and the several cases of swine flu, I sit here and marvel at how strong a child, at a very young age, must be to fight back the gloom not with fire but with unwavering optimisim about the way she was brought up to live. Rugged / Tattered clothings, little amount of school allowance and an uncertain portion of food to consume daily. And to actually be out for hours on the sidewalks, hoping someone would generously hand her the amount of money she needed, in exchange for a kilogram of broken eggs. So, she could get another kilogram of fresh ones, to bring home to her mum.

The reality show, 'Minta Tolong', not only did it moved me instantly but to actually realise how I've lived a fairly charmed life so far and that nothing really terrible or life-changing has happened to me, compared to that of how it feels to be in the child's shoes. Also, the reality show certainly did reflect on how the society reacts to such situations and it was really disappointing to know how most of them would actually not take notice of the difficult situations some people were facing. And whats really heart wrenching was, the poor has to help the poorer ones ?

They just had to smile, to keep from frowning. So low, they could sit on a dime and swing their feet.
Aren't you lucky ?